How to Send the Shopify Abandoned Cart Link to Customers
Last modified: March 17, 2022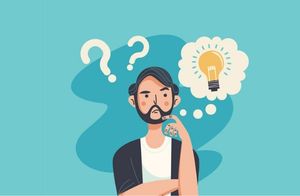 The inbuilt Shopify abandoned cart feature allows you to not only send abandoned cart notifications to customers automatically but also to send a link to customers manually for their abandoned carts. This can be a very useful feature that allows you to build a strong option to recover abandoned carts. So how do you send the Shopify abandoned cart link to customers? In this article, we provide this information.
Recommended: 12 Best Shopify Abandoned Cart Apps – [2023]
#
Name
Image

Get a Free Custom Shopify Store
1

Smart Push Marketing – WebPush

2

Abandoned Cart Messenger

3

Abandoned Cart Recovery

4

Abandoned Cart Recovery Email

5

Kit Karts

6

WhatsApp Chat + Cart Recovery

7

Cart Absolute by MDeVs

8

SINOBOT

9

Recapture Abandoned Carts

10

PushOwl Web Push Notifications

11

Checkoutify

12

Messenger Abandoned Cart Bot

Show More
Why Send Abandoned Cart Link to Customers
There are numerous reasons why you will want to send the Shopify abandoned cart link to customers. The first is that it saves the customer times when they might have wanted to come back at a later time to make a purchase. Sending the link can endear them to your brand.
All the customer would need to do is to click on the link. Then they will be taken to the checkout and the products they have had in the cart will be there for them.
In addition, you might want to improve your website's revenue. About 80% of your customer's carts will be abandoned on your website. This can mean that you're losing a lot of revenue. By sending abandoned cart emails you can recover lots of revenue with some experts suggesting that you could recover 20-33% of the abandoned carts. That means you can sometimes double your revenues.
How to Send the Shopify Abandoned Cart Link to Customers
As long as you've customized your brand's abandoned cart email, the process for sending your customers their abandoned cart link is really simple. All you need to do is to go into your orders tabs and then see the abandoned carts. You can then select the abandoned order that you want to send the link to and click on the option 'Send a cart recovery email'.
The email will be then sent to the customer. You can see in the reports the success of all your campaigns.
Sending the Links Automatically
There are lots of apps that allow you to complete this process necessary. They can allow you to send numerous reminders to customers which can be very beneficial. Research has shown that when you send three emails to remind the customers about the carts they've abandoned, you can have a better chance of recovering the order.
The best frequency of sending emails to customers is about three. The first one should be sent one hour after the cart has been abandoned. This is when the order is freshest in the mind of the customer and can work really well.
You should then send an email 24 hours after the cart has been abandoned and then another 72 hours after the cart has been abandoned.
It might be tempting to continue emailing your audience, but research has shown that after three emails, customers can get annoyed and the returns are rather low. Therefore, you should stick to just three emails.
Final Word: How to Send the Shopify Abandoned Cart Link to Customers
Above are the instructions on how to send the Shopify abandoned cart link to customers. This is a quick and simple process, but it can be made automatic with the right app for your Shopify website.
Avi Klein
Vast experience in the online world. SEO expert, Web developer and consultant to several online companies.
Read more...
. Read more about
our approach
to reviewing themes and plugins.