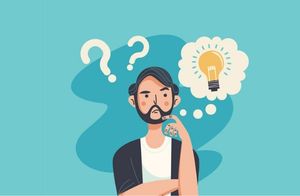 Add Text to an Image on Shopify
Last modified: December 2, 2021
Adding text to an image on Shopify is an important skill to know. Text added to an image can be useful in so many different circumstances. For instance, you can add now and after tags to images for easier viewing for customers on what the difference a product can make. Or you can add dates for customers to see how changes have happened over time. Text on images can also be referenced within the product descriptions.
Text can also be added to add context to an image. Perhaps you have an image of all your staff members and you want to identify them all without any complex descriptions of 'third person on the right with red hair' within descriptions.
Luckily, adding text to an image on Shopify is really easy to do. Here are the instructions for you to use. Alternatively, you might want to use PixPix Image editor, that can allow you to add all kinds of aspects to your images in a professional way. You can find out more about PixPix here. Or follow these instructions:
Recommended: The 10 Best Shopify Image Watermark Apps – 2023
| # | Name | Image | |
| --- | --- | --- | --- |
| | Shopify | | More Info |
| 1 | Photolock | Anti‑Theft | | More Info |
| 2 | Easy Watermarks | | More Info |
| 3 | Super Watermarks ‑ Badges | | More Info |
| 4 | Bulk Image Edit ‑ Image SEO | | More Info |
| 5 | Image Compress and Watermark | | More Info |
| 6 | Image Optimizer | | More Info |
| 7 | Page Speed+SEO Image Optimizer | | More Info |
| 8 | PicAmaze Animated Product Pics | | More Info |
| 9 | LemonInk | | More Info |
| 10 | Awesome SEO Image Optimizer | | More Info |
Step 1 – Login
Login to your Shopify store using your store credentials.
Step 2 – Files
Find your 'Files' page and click on the image that you would like to adjust.
Step 3 – Edit
A new box will now appear on the screen. You need to find and click on the 'edit' to see the image editor dialog box. You can then click on the option 'Text'.
Step 4 – Font and Color
Now choose the font and color for the text that you want to use. Be sure that you're choosing the right font and color for your brand. Customers do automatically, and instinctively, make assumptions about your brand and professionalism by choices like what font you're using and the colors used.
Step 5 – Text Box
Now click to add the text box inside the image. Ensure that you're clicking in the area where you would like the text to appear. You can click inside the text box to add the content you want.
Step 6 – Adjust
Adjust the text box using the arrow in the bottom right of the text box. This allows you to change the size and orientation of the text box.
Step 7 – Move
You can also move the text box using the arrow and dragging the box to the place on the box.
Step 8 – Repeat for more Text Boxes
If you want to add more text boxes, you can now.
Step 9 – Apply
When you've finished editing the image, you can click on the 'Apply' button.
Step 10 – Save
Click on the 'Save' button to apply the changes to the image.
Final Word: Add Text to an Image on Shopify
When it comes to editing your images on Shopify, you can use the inbuilt or an app to make changes. This is easy to do and it can be a great way to add new information to images. This can improve conversions and add revenue to your store.
Offers & Promos