All About CBD Oil Dropshipping in [2023]
Last modified: March 19, 2023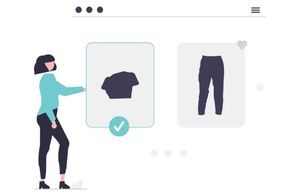 CBD oil dropshipping on Shopify is one of the fastest-growing markets within the US. One of the reasons why this is the case is that CBD oil has become legal in the US on a federal level as well as in other countries like the UK.
CBD oil dropshipping is simple to do because you can use a platform like Shopify to create your website and then manage the orders. At the same time, you can also build a profitable business model without having to handle any of the products or fulfillment. This can save you a lot of time.
In addition, you can save money. You don't need to spend any money on your products until there is an order. And then you spend only what is needed for your website's orders. Therefore, you are not left with products that are hard to sell.
Recommended: 15 Best Shopify Dropshipping Themes [Dec, 2023]
#
Name
Image

Get a Free Custom Shopify Store
1

Universe

2

Booster

3

Palo Alto

4

Korando

5

Kala

6

Vendy

7

Multifly

8

TeePerfect

9

Gecko

10

Dropshipping

11

Sonata

12

Simple

13

Supply

14

DropShip

15

Shoptimized

Show More
What are the Benefits of CBD?
CBD oil is being used now for numerous applications including medical options, such as reducing swelling and inflammation due to arthritis and reducing stress and anxiety. Some take CBD for seizures and epilepsy.
However, there are potential side effects and you should note these on all products that you sell. Some of the side effects include nausea, fatigue and irritability.
Always do your research and ensure that you advise your audience does theirs.
Is Dropshipping CBD Legal Within the USA?
There are numerous laws that allow for CBD oil dropshipping across the US. These sales can be for medical or recreational use. This is done on a federal level, therefore, in theory, it should be legal across all fifty states.
However, there are certain laws at the state level that do make it harder for you to dropship this product into the state. Therefore, you need to consider the state you are operating in and where you are shipping to.
To combat this there are a couple of things that you need to do. The first is to have a geo-location app on your Shopify website. This can prevent certain people from accessing your website based on their location. So you can limit your website traffic to those states where you can safely ship to.
Another factor is age. So you can get an age restriction app. These are easy to apply and confirm the age of the user before they are allowed to access your website.
Can you Make a Profit?
It is very easy to make a profit on CBD oil dropshipping. All you need to do is set the price of your product between 40% and 70% higher than what you will pay with the supplier. And be sure that you're marketing your business to maximize exposure to audiences and improve orders.
Avi Klein
Vast experience in the online world. Shopify Expert, SEO expert, Web developer and consultant to several online companies. Read more about
our approach
to reviewing themes and apps.