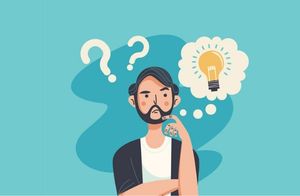 Are You Allowed to Dropship From Costco?
Last modified: May 1, 2022
Are you allowed to dropship from Costco? This is one of the top questions that those who are looking to dropship ask. So what is the answer to that question? Here is the exploration of that.
Recommended: 16 Shopify Dropshipping Apps
#
Name
Image
Shopify

More Info

1

Spocket-World Wide Suppliers

More Info

2

Syncee - Global Dropshipping

More Info

3

Printful-Sell Printed and Embroidered Items

More Info

4

Sup Dropshipping

More Info

5

DropCommerce

More Info

6

Oberlo-Get the Best Produtcts for Your Site

More Info

7

Modalyst-Sell Brand Name Products

More Info

8

Ali Orders-Fulfill Orders Easily

More Info

9

Dropified-Automate Your Dropshipping Business

More Info

10

ProductPro-Improve Your Dropshipping

More Info

11

Spreadr App-Dropship Amazon Products

More Info

12

Importify-Get Products from Tons of Suppliers

More Info

13

Inventory Source-Sync Thousands of Dropship Products

More Info

14

BigBuy EU Dropshipping-Dropship High End Brands - Inactive

More Info

15

MXED-Pop Culture Goods - Inactive

More Info

16

Shopoo

Inactive

Show More
More About Costco
Costco Wholesale Corp. manage a number of membership warehouses, these are based on the promise of offering members low prices of a small selection of national-branded products and a small selection of private label products across numerous categories. There are warehouses across several countries USA, Canada, Japan, Australia and other subsidiaries with joint ventures.
The warehouses are purposefully designed to help businesses reduce costs in purchasing for resale and everyday business use. There are lots of different categories that are included at the warehouses which include groceries, electronics, toys, hardware and sporting goods. There are also private label products that can be sold.
There are three different memberships: Gold, Business and Executive.
Dropshipping with Costco
One of the advantages of Costco is that it is possible to dropship from there. However, there are very small profit margins that you can have. Therefore, most dropshippers using Costco have focused their efforts on selling selected products that they can only find online. There are numerous products which sell well online and the best dropshippers have identified which these are.
As a result, dropshippers on the popular platform have found that building a successful long-term relationship is vital for the success of the brand.
The success of the dropshipping can be linked to wholesale clearance sales. While dropshippers technically don't have clearance items, vendors do and clearance items are cheap, and dropshippers can charge a better amount for them that offer higher levels of profitability.
This can work in many different ways because vendors want to lose their clearance items as quick as possible. And you want products that you can sell at good profit levels.
How do you Dropship from Costco?
The first thing that you need to do when you want to dropship from Costco is that you need to ensure that your website and brand is connected to the Costco program. This is very important because you want to ensure that you have access to those items.
Then you need to attach an app to your Shopify website. Numerous apps that can connect your website to dropshipping programs. You can use Robo Product Importer is a great option as it can import products from almost any store for you.
Be sure that you check regularly as well on what products are currently available and whether there are new options for you. You might also need to check to ensure that the products you're listing are now out of stock.
Final Word: Are You Allowed to Dropship From Costco?
Are you allowed to dropship from Costco? Yes, you can dropship from Costco, but there are lots of problems and you need to select your products carefully. It might take more effort than using other platforms like Oberlo, but there is profit to be made there and a wider distribution network than you will find on other platforms.
Recap:
Offers & Promos