Are You Allowed to Dropship From Costco? [2023]
Last modified: October 3, 2023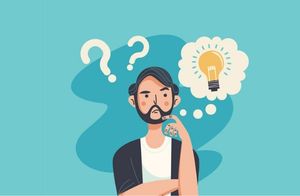 Are you allowed to dropship from Costco? This is one of the top questions that those who are looking to dropship on Shopify ask. So what is the answer to that question? Here is the exploration of that.
Key Takeaways
1
Utilize Costco's membership-only model to offer exclusive products and better prices.
2
Use tools like AutoDS to streamline inventory management and order fulfillment.
3
Leverage Costco's robust customer support to enhance your own service quality.
Recommended: 24 Best Shopify Dropshipping Apps [Dec, 2023]
#
Name
Image

Get a Free Custom Shopify Store
1

AutoDS

2

Spocket-World Wide Suppliers

3

Syncee - Global Dropshipping

4

Printful-Sell Printed and Embroidered Items

5

Sup Dropshipping

6

DSers-AliExpress Dropshipping

7

Zendrop - Dropshipping & POD

8

Dropshipman: Dropshipping & POD

9

AO - AliExpress Dropshipping by FireApps

10

Trendsi - Fashion Dropshipping

11

CJdropshipping

12

DropCommerce

13

Modalyst-Sell Brand Name Products

14

Ali Orders-Fulfill Orders Easily

15

Blanka - Private Label Beauty

16

Dropified-Automate Your Dropshipping Business

17

ProductPro

18

Spreadr App

19

Importify

20

Inventory Source

21

Roxie

22

Fulfillbot: Dropshipping Agent

23

KakaClo

24

Oberlo-Get the Best Produtcts for Your Site

Show More
More About Costco
Costco Wholesale Corp. manage a number of membership warehouses, these are based on the promise of offering members low prices of a small selection of national-branded products and a small selection of private label products across numerous categories. There are warehouses across several countries USA, Canada, Japan, Australia and other subsidiaries with joint ventures.
The warehouses are purposefully designed to help businesses reduce costs in purchasing for resale and everyday business use. There are lots of different categories that are included at the warehouses which include groceries, electronics, toys, hardware and sporting goods. There are also private label products that can be sold.
There are three different memberships: Gold, Business and Executive.
Dropshipping with Costco
One of the advantages of Costco is that it is possible to dropship from there. However, there are very small profit margins that you can have. Therefore, most dropshippers using Costco have focused their efforts on selling selected products that they can only find online. There are numerous products which sell well online and the best dropshippers have identified which these are.
As a result, dropshippers on the popular platform have found that building a successful long-term relationship is vital for the success of the brand.
The success of the dropshipping can be linked to wholesale clearance sales. While dropshippers technically don't have clearance items, vendors do and clearance items are cheap, and dropshippers can charge a better amount for them that offer higher levels of profitability.
This can work in many different ways because vendors want to lose their clearance items as quick as possible. And you want products that you can sell at good profit levels.
How do you Dropship from Costco?
The first thing that you need to do when you want to dropship from Costco is that you need to ensure that your website and brand is connected to the Costco program. This is very important because you want to ensure that you have access to those items.
Then you need to attach an app to your Shopify website. Numerous apps that can connect your website to dropshipping programs. You can use Robo Product Importer is a great option as it can import products from almost any store for you.
Be sure that you check regularly as well on what products are currently available and whether there are new options for you. You might also need to check to ensure that the products you're listing are now out of stock.
Leveraging Costco's Business Model
Costco's unique business model is a double-edged sword for dropshippers. On one hand, the membership-only structure ensures a consistent flow of high-quality products at wholesale prices. On the other, it adds an extra layer of cost to your business operations. However, savvy dropshippers can turn this into an advantage. By offering products that are exclusive to Costco members, you can create a unique selling proposition that sets your Shopify store apart.
Membership as a Business Expense
Consider the membership fee as a business expense that grants you access to a wide range of products at competitive prices. We've crunched the numbers over the years, and the ROI on a Costco membership can be substantial if leveraged correctly.
Streamlining Operations with Tools
Running a dropshipping business isn't just about finding the right products; it's also about streamlining your operations. Tools like AutoDS can be a lifesaver here. From price and stock monitoring to automated order fulfillment, these platforms offer a range of features that can significantly reduce your workload.
The AutoDS Advantage
We've been using AutoDS for quite some time, and it's a game-changer. The tool offers real-time price and stock updates, ensuring that your Shopify store is always in sync with Costco's inventory. It even calculates shipping costs and adds them to your final product price, eliminating any guesswork.
Navigating the Complexities of Customer Support
Customer support is a critical aspect of any dropshipping business. Costco excels in this department, offering robust support for shipping, tracking, cancellations, and returns. However, it's essential to understand how to leverage this to your advantage.
The Importance of a Solid Return Policy
Costco's generous 90-day return policy for most items is a boon for dropshippers. It provides a safety net, allowing you to offer a similar return policy on your Shopify store. This can be a significant selling point, enhancing customer trust and boosting conversion rates.
By integrating these insights into your dropshipping strategy, you can optimize your Shopify store for success. With years of experience in digital marketing and eCommerce, we can confidently say that the devil is in the details. Paying attention to these aspects can make or break your dropshipping venture.
Enhancing Your Dropshipping Journey with Costco
Pros and Cons of Costco as a Dropshipping Supplier
Costco, a renowned wholesale supplier, offers a variety of products in bulk, making it a viable option for dropshippers. However, it's essential to weigh the pros and cons.
The benefits include access to a wide variety of exclusive and seasonal products, and the executive membership offers additional perks.
However, limitations such as shipping restrictions and the need for freight shipping for certain items can pose challenges, potentially leading to order cancellations and negative reviews.
Strategies to Optimize Costco Dropshipping
Navigating the challenges of dropshipping from Costco requires strategic planning. Utilizing tools for scraping and uploading products to Shopify can streamline the process.
Additionally, being aware of Amazon's stringent policies for new dropshippers and exploring alternatives like aged accounts or dropshipping from authorized wholesalers can mitigate the risk of account suspension.
Maximizing Profitability with Costco
Costco's Membership Model
Costco operates on a membership-only model, offering discounted prices on bulk products. With over 105.5 million members globally, it has established itself as a significant player in the retail sector.
The membership fees contribute to a significant portion of Costco's operating profit, indicating a stable and loyal customer base.
Product Diversity and Customer Support
Costco's extensive product range, including groceries, appliances, and health and beauty items, offers dropshippers diversity in their offerings.
The American supplier is renowned for its exceptional customer support, ensuring assistance in case of shipping issues, cancellations, or returns, enhancing the customer experience.
Shipping Efficiency
One of Costco's strengths is its fast and reliable shipping, with a delivery time of 3-5 days. This efficiency is a crucial factor for buyers and can significantly impact the success of a dropshipping business.
Balancing the benefits and challenges, and implementing strategic measures, can optimize the profitability of dropshipping from Costco.
Conclusion: Are You Allowed to Dropship From Costco?
Are you allowed to dropship from Costco? Yes, you can dropship from Costco, but there are lots of problems and you need to select your products carefully. It might take more effort than using other platforms like Spocket, but there is profit to be made there and a wider distribution network than you will find on other platforms.
Keep on reading about Dropshipping on Shopify. For example How to Earn with Print on Demand Shirts and How Does Dropshipping Work With Oberlo. Both part of our Shopify Dropshipping Apps and Shopify Dropshipping Themes lists. You can read more about Dropshipping on Shopify with our ultimate Dropshipping on Shopify guide.
FAQs
Can you dropship from Costco without a membership?

While Costco is a membership-based wholesale retailer, non-members can still purchase items, but with some limitations and additional fees. It's advisable for dropshippers to acquire a membership to access the full range of products and benefits.

What are the shipping options and costs when dropshipping from Costco?

Costco offers various shipping options, including standard, two-day, and same-day delivery. The costs vary depending on the products' size and weight. Dropshippers should consider these factors to provide accurate shipping information to customers.

How do I deal with out-of-stock items when dropshipping from Costco?

Inventory management is crucial in dropshipping. Develop a system to monitor stock levels at Costco and update your online store accordingly to avoid selling out-of-stock items.
Avi Klein
Vast experience in the online world. Shopify Expert, SEO expert, Web developer and consultant to several online companies. Read more about
our approach
to reviewing themes and apps.