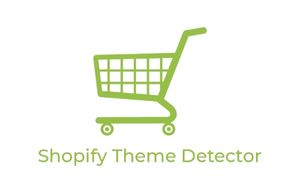 The 10 Best Apps to Use for Shopify
Last modified: March 10, 2023
When you are planning to start up a Shopify store you're going to want to include the best apps for Shopify. So which apps are the best? Here are ten great options for you to consider for your new Shopify store.
What are you Looking for in the Best Apps to Use for Shopify?
You're going to want apps that help increase revenue on your store. So you're looking for apps with helpful functions like pop-ups, countdowns or free shipping bars. You might want to be able to add call-to-actions to encourage potential customers to make contact with you. You might want to add apps that improve the visual appearance of your website. Any apps that you consider using should be fast apps that don't affect the loading time of your website.
Filter between free and paid
Preloader

Preloader enables you to have an animation play while your website loads. This is helpful if you have a large catalog or an image-rich website. For every second it takes your website to load, you lose 7% of your customers. So if you can keep the attention of your audience while they wait for your website to load they are more likely to stick around.
The app will work as soon as you install it which can be done in a variety of file formats. You can choose an animation and customize it. This will rapidly reduce your bounce rate, which is when someone clicks on your website and abandons it immediately.
Preloader Highlights:
Play an animation to the audience while the main website loads.
Improve your conversion rate.
Load images in any format, including svg, gif, jpg, png, and mp4.
Improve the bounce rate of your website in a second.
Booster: Page Speed Optimizer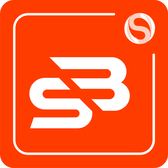 Booster will help optimize your website for speed. It's an easy and simple app to use, you just need to upload it and you don't need to do anything to the coding it's all done for you. If you don't want the speed improvements at any time, you can simply click on the app.
Apart from keeping your customers around for longer and reducing your bounce rate, a faster website will help with Google and other search engine optimization. This will mean that people will be able to find you more easily.
Booster: Page Speed Optimizer Highlights:
Improve the loading times of your website.
The app will work instantly.
Improve engagements on your website and gain more traffic
No coding or developer skills are required to make it work.
Automizely SMS Marketing

This app is great to help improve revenues if you are using the Shopify abandoned recovery cart option. It sends SMS messages to encourage customers to return and complete their shop with you. It is compliant with all US, Canadian, UK, and EU laws so suitable for customers worldwide.
The notification system can be activated in minutes and you can choose multiple actions to send the SMS. This app is easy to install and it is automated so you can build marketing campaigns with no action.
Automizely SMS Marketing Highlights:
Improve revenues with ease.
Send messages through SMS to encourage potential customers to return to your store.
Compliant with all US, Canadian, UK, and EU laws.
Activate your website's SMS notification system within minutes.
In Cart Upsell & Cross Sell

This app will help make it easier for customers to complete their purchases when they have already started the transaction process. It offers personalized products at the right time based on known behaviors to help you improve revenue generation with ease. It uses existing purchases to market the right products that are relevant to the customer. These products are then presented in a way that blends into the product and cart page, it doesn't use pop-ups.
You can add offers such as BOGO or discounts to encourage upsells. You can also select what customers you upsell to. This app can include AJAX carts.
In Cart Upsell & Cross Sell Highlights:
Offer personalized options at exactly the right time.
Selects products that are relevant to them.
Blend natively to your product and cart page.
Set up lots of useful upsells, such as free, discounted, or BOGO offers.
Monster Upsells
This is a great app to work with your slide cart drawer for upselling and presenting special offers to potential customers. You can offer exciting extras, like free shipping or discounts to encourage purchases. You can also add a stick add-to-cart button and a progress bar for free shipping.
This app can help you increase your conversion rate by making a purchase more appealing such as getting free delivery when a certain price point is met. You can also offer frequently bought items together.
Cart Upsell, Free Gift Monster Highlights:
Show special offers like a free gift, free shipping, or discounts.
Add a sticky add-to-cart button and frequently bought-together features.
Add a progress bar for free shipping.
Increase conversion rates due to the natural feeling of the upsells.
Monk Cart Upsell & Free Gift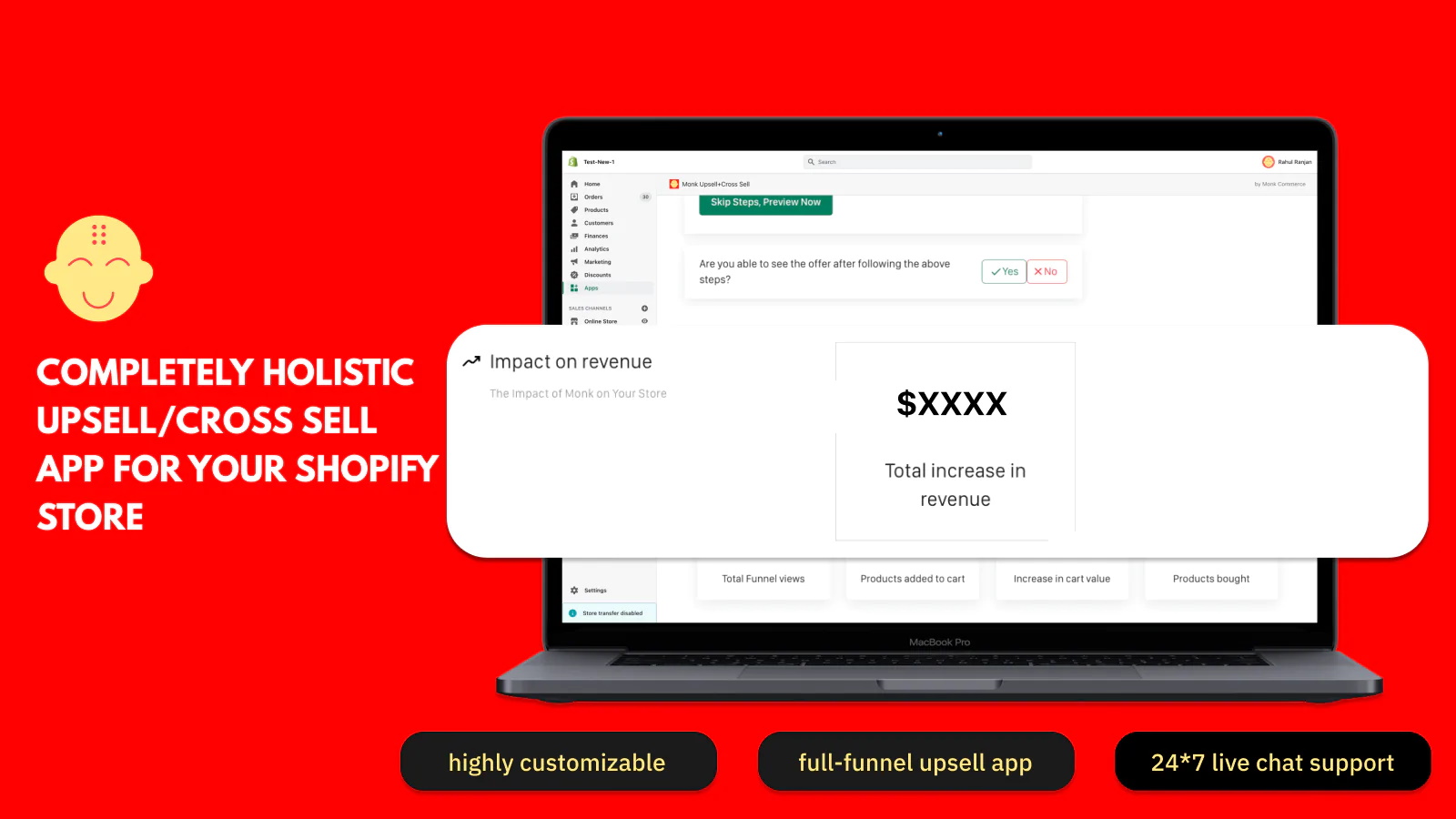 This option is ideal for those looking to sell more through incentivization. You can offer potential customers progress bars, to spend certain amounts to get an offer. You can offer milestones and rewards when they spend so much. You can also offer cross-sells on your cart page to increase cart value.
You can also include a 'frequently bought together' feature to increase sales and encourage the purchase of bundles. You can also offer free gifts. Like, spend so much for free gift offers.
Monk Cart Upsell & Free Gift Highlights:
Have a progress bar to showcase milestones and rewards.
Sell more on your website through customer incentivization.
Includes cart page/drawer upsell and cross-sell feature.
A 'Frequently bought together' feature.
Sales Rocket 40 Marketing Apps

Sales Rocket is a multipurpose app with over 40 features to improve your website's performance. It offers a variety of features such as offering products at checkout, a faster website through SEO features, countdown time, stock countdown, shipping bar, and 'frequently bought together', among many other helpful features. You can also sell to people through social media via Facebook chat and shoppable Instagram posts.
You can also gamify your website with spin-the-wheel games to add people to your mailing list. There is also a currency converter, ideal for international stores.
Sales Rocket 40 Marketing Apps Highlights:
Numerous features to improve website performance.
Gamify your website with a spin-the-wheel game.
Sell to customers via Facebook chat and shoppable Instagram posts.
Chat support is available 24/7.
Vitals: All-in-One Marketing

This is another app that offers 40 different features and is a really great app for your website. This app will help you target your audience and upsell and cross-sell to customers. You can do this at different locations, including the checkout. Add offers and discounts with this app too. You can also use social proof and urgency to encourage sales with countdown timers.
You can use gamification, like a spin-the-wheel to get a discount. You can also import reviews from AliExpress. This app can also help you improve your SEO (search engine optimization).
Vitals Highlights
Forty different features to target your audience.
Upsell and cross-sell to your customers.
Improve uptake with sales through offers and discounts.
Add exciting gamification options like spin the wheel.
Ship.com: Increase Sales by 50%
Turn comments on live feeds like on Facebook into sales and send invoices easily with this helpful app. It aims to increase sales by 50% and, if you don't, the developers promise to give you your money back. This app allows you to edit orders, combine them or cancel as required. You can also produce shipping labels.
Ship.com Highlights:
Turn comments into sales.
Invoice shoppers with ease and save on costs.
Print discounted shipping labels.
Guarantees to increase your sales by 50%.
Ultimate Free Shipping Bar
This app will help you improve sales by offering customers free shipping. When customers add products to their cart, the free shipping bar displays and notifies them when they have added enough products to qualify for free shipping. The free shipping bar is customizable and you set the limit to achieve free shipping which can be dependent on the customer. This can be set by postal address so you don't lose out on shipping costs.
This app is very easy to install and use. It takes just five minutes to install and customize. You can set the free shipping qualification by country, currency, etc. It also works well on mobile and laptops.
Ultimate Free Shipping Bar Highlights:
Improve sales by offering free shipping.
Displays a shipping bar on your website.
Improve the average order value for your website.
Customize the website's free shipping bar.
Final Word: The 10 Best Apps to Use for Shopify
In this article, we have showcased the ten best apps to use for Shopify. They're all great options with numerous features, some more than others. Which one will you choose?
Offers & Promos