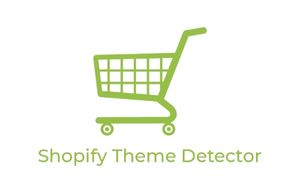 Best Phone Case Print on Demand Tips
Last modified: March 29, 2022
Are you looking for the best phone case print on demand tips to get your business off the ground? Then you can read some of the tips below. Whether you're selling print on demand phone cases from Printful, Printify, SPOD or another platform, these tips can help you sell more.
1. SEO
The first thing to think about is the SEO of your website. About 70% of your website's traffic should be coming from Google and other search engines. There are lots of search terms that can be used for print on demand phone cases and therefore you have a wide range of options.
You want to use keywords that have a mixture of high volume and low competition. Though you can't always go for a perfect mix. You can use apps like SEO Booster to help you rank higher as well.
2. Email Marketing
Email marketing is one of the top options when it comes to building a successful business. For every $1 that you spend on email marketing, you can make up to $44 back in revenue. Therefore, you can earn lots of good profit from the campaign.
Email marketing can also include abandoned carts and more. If you're stuck for content ideas with your campaigns, why not showcase your latest reviews or designs.
3. Influencer Marketing
Influencers are one of the top ways that you can reach a wider audience. There are several ways that you can use influencers, including having them mention your brand on their social media. Be careful on how you approach influencers however. Be sure that you have the right model, try commissions based on sales rather than paying them upfront, as sometimes this can be more of an incentive.
And be sure that you're using influencers that meet your brand's ethical standards. Some influencers have different viewpoints and this can cause confusion with audiences.
4. Videos
Adding videos onto your website's product descriptions can help you make more of your shop pages. Videos help with conversions and can help to improve revenues across your store. Some print on demand printers will also have services helping you to create videos for your specific designs.
Videos can also be added to channels like Facebook and YouTube to grow your reach with more of your target audience.
5. Blog Regularly
Blogging is a very important part of running an online business. Brands that blog more than 15 times a month with get 70% more traffic and leads. This can lead to more sales and revenue for your business.
Blogs should be between either 300 and 500 words or over 1200 words. Between 500 and 1200 words don't tend to rank as high. If you struggle with writing, you can hire a copywriter who can create the content for you, but for the best content, you must be willing to pay well.
Final Word: Best Phone Case Print on Demand Tips
Above are some of the best phone case print on demand tips to help you get your business going. With these tips you can increase your brand's revenues and profits. Do you have any more tips? Let us know in the comments below.
Offers & Promos