Can I Dropship Branded Products From Aliexpress?
Last modified: March 19, 2023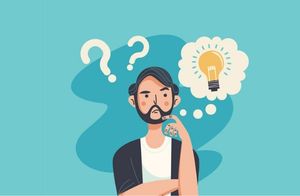 If you're looking to get into dropshipping then you might be looking at what products you can sell from AliExpress. There are thousands of options that are available from AliExpress and you might find there are some branded products that are available on the platform. However, it is a sensible question to ask 'can I dropship branded products from AliExpress?'. This is a very sensible question and we look into this below.
Recommended: The 10 Best Aliexpress Dropshipping Shopify Apps – [2023]
#
Name
Image

Get a Free Custom Shopify Store
1

DSers‑AliExpress Dropshipping

2

AliExpress Dropshipping&Source

3

Dropified ‑ Dropshipping

4

Automizely Dropshipping App

5

Oberlo ‑ Dropshipping App

6

Aliexpress Dropshipping & More

7

Ali Orders AliExpress Dropship

8

Zendrop ‑ Dropshipping App

9

Dropshipmate ‑ Dropshipping

10

Expressfy Aliexpress dropship

Show More
What do we Mean Branded Products?
The first thing to consider is what do we mean by branded products? These are products that are sold under a well-known brand. For instance, in the past, there have been several branded products that have been found on the platform like a Samsung wireless charger, Casio watch, Huawei smartwatch and more.
These products are often in hot demand, especially around Christmas and other similar times. And they can be a great option for attracting customers. However, is it safe to sell these products?
Cheap Duplicates?
One of the first questions that you've got to ask yourself is whether or not these products are genuine. While AliExpress is very good at protecting sellers from rogue merchants, there are still ways that rogue merchants with fake products can enter the system. And it wouldn't be hard for one to use a picture of a branded product to entice sellers to use the product images from another website to create the illusion that they are selling branded products.
Then the rogue seller could be making poor copies of these products and adding the branding of the original brand to the product. Sometimes this is made with slight differences to the brand like a typo in the brand name.
While some people might be happy with these small adjustments for the appearance of the genuine article, many customers would be annoyed.
Selling Under License?
Another problem is that many branded items come from large corporations where the sellers of the products have to have permission from them to sell it. There might be conditions on how much the seller can charge or when they can have offers on the product. These licenses are not easy to come by sometimes, especially for those new to the industry.
Therefore, the chance that they're available on AliExpress is minimal.
Can you Dropship Branded Products?
In theory, yes. But there are two major concerns that would make it seem that selling branded products from AliExpress is risky. They could, potentially, either cost you lots of money as the original brand tries to charge you for selling their product without permission or you could worsen your reputation if the products turn out not to be genuine.
However, there are lots of great products that are original on AliExpress and the above is no reason why you should not sell products from AliExpress.
Final Word: Can I Dropship Branded Products From Aliexpress
Can I dropship branded products from AliExpress? Technically, the answer is yes. However, there are concerns that could ruin your business. Therefore, it is not recommended and instead, you should build your business around other products. You can utilize this easily using Shopify dropshipping apps to find the best suppliers.
Avi Klein
Vast experience in the online world. SEO expert, Web developer and consultant to several online companies.
Read more...
. Read more about
our approach
to reviewing themes and plugins.