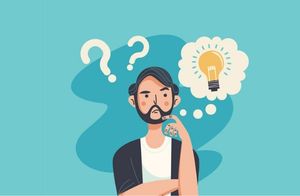 Can I Dropship From Walmart?
Last modified: January 2, 2022
If you're looking for a new business venture with low entry finances, then you might want to consider dropshipping. Dropshipping products on Shopify is really easy and you can make the most of your products and sales. Walmart is one of the top locations for getting products from, so if you're asking 'can I dropship from Walmart?' here is the simple solution.
Can you Dropship from Walmart?
Yes, you're able to dropship from Walmart. It is a simple process that requires very little technical effort by your or your development team. Some apps make the process so simple that you can just literally plug and play and start to build a very profitable business.
Looking for products to dropship on Walmart is very simple too. All you need to do is to look on the website, while you're logged into your website with a Chrome extension that can help you import your products with ease.
What are the Benefits of Dropshipping from Walmart?
Using Shopify dropshipping and Walmart is very easy. And there are other benefits that you can find. One is that you can use the great reputation of Walmart to help you build trust with an audience. Trust is one of the biggest factors when it comes to managing conversions. When a customer trusts you, they are more likely to make a purchase.
Another benefit is that Walmart ship their products from within the US. So when you're selling across the US, this can be a massive benefit. When you use other services, like AliExpress, you can have massive problems with shipping as it can take 21 days or sometimes longer to get the products to your customers: this can be frustrating unless you tell them upfront how long it is going to take.
A final benefit is that Walmart has really good quality products. Therefore, customers will be impressed when they receive their orders and you can improve your brand's reputation this wa
What Criteria do you Need for Walmart?
For dropshipping on Walmart you need to have a resellers account on Walmart. This can be the hardest thing to achieve. You might need to prove that you have a good brand by selling other products, like those you can find through the Oberlo app, to prove that you can sell and give good customer service.
Final Word: Can I Dropship From Walmart?
If you're looking for a new venture and you're considering a Shopify dropshipping store, then there is plenty of opportunities out there for you. One of the best options is Walmart that offers US-based dropshipping for an affordable price. So if you've been wondering: can I dropship from Walmart, yes you can, but be sure you have solid foundations before you start.
Offers & Promos