Can I Generate Passive Income on Shopify?
Last modified: April 27, 2022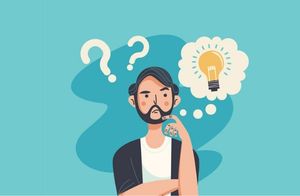 Are you asking, 'Can I Generate Passive Income on Shopify?' Shopify is not known as being a passive income option. However, Shopify is actually a pretty good way for you to earn passive income. There are several ways that you can generate passive income on Shopify.
Here are some of those options and great tips for you to consider.
Dropshipping
One of the most common options on Shopify is dropshipping. This is when you advertise products that are stocked and shipped by a third party. You set a price and the difference between what the customer pays and what the third party charges you for the product is your profit.
This is one of the most passive options that resembles a traditional eCommerce store. But there are advantages. For instance, there are no costs until you make a sale (other than website costs). In addition, there is an endless set of ways that you can choose products. And you can change them as quickly as you want.
Print on Demand
Another option is to sell print on demand products. This is similar to dropshipping with a third party responsible for shipping the products. But at the same time, you are going to be giving unique designs for your products.
There are base products, like clothing, mugs, etc. and you create a design. When a customer makes an order, the company, like Printful or Printify will automatically print the product and ship it to the customer.
Affiliate Marketing
Affiliate marketing is a very popular passive income option. This is when you market brands, products, services and other things that are sold by a third party. There is a link that has a tracking code and when a customer clicks on that and makes a purchase, you get a commission.
Commissions can vary from 1-50% of the sale price. But this can be very lucrative. Some sales can earn you $100-$200, which is a significant amount.
For affiliate marketing to work, you have to be prepared to write a lot of content. You're dependent on your website being found on Google and building an audience as such.
Membership/Elearning Sites
Have you got a skill or talent that you could create a membership site or course on? Then this is one option that you can build on Shopify. It is quick, simple and the same content can be sold again and again to your audience without much effort from you.
Numerous apps can be used as well to help you out.
Digital Downloads
A final option is selling digital downloads. This could be something as simple as photos, software, videos or books. Some apps can help you with digital downloads. So take a close look at these.
Final Word: Can I Generate Passive Income on Shopify?
If you're wondering, 'Can I Generate Passive Income on Shopify?'. Then the answer is yes. Above are five options for you to consider.
Avi Klein
Vast experience in the online world. SEO expert, Web developer and consultant to several online companies.
Read more...
. Read more about
our approach
to reviewing themes and plugins.