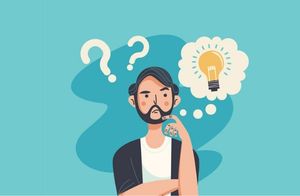 Can I Use Aliexpress Photos for Dropshipping?
Last modified: January 18, 2022
AliExpress is one of the top options when it comes to dropshipping. There are apps, like Oberlo that allow you to connect to your AliExpress store and then download all the data you need for your website. They can also help you automate your fulfillment, giving you a better passive income with little for you to do. However, if you're wondering 'can I use AliExpress photos for dropshipping?' then here are some thoughts.
Recommended: 20 Best Shopify Dropshipping Apps – 2023
| # | Name | Image | |
| --- | --- | --- | --- |
| | Shopify | | More Info |
| 1 | Spocket-World Wide Suppliers | | More Info |
| 2 | Syncee - Global Dropshipping | | More Info |
| 3 | Printful-Sell Printed and Embroidered Items | | More Info |
| 4 | Sup Dropshipping | | More Info |
| 5 | DropCommerce | | More Info |
| 6 | Modalyst-Sell Brand Name Products | | More Info |
| 7 | Ali Orders-Fulfill Orders Easily | | More Info |
| 8 | Blanka - Private Label Beauty | | More Info |
| 9 | Dropified-Automate Your Dropshipping Business | | More Info |
| 10 | ProductPro-Improve Your Dropshipping | | More Info |
| 11 | Spreadr App-Dropship Amazon Products | | More Info |
| 12 | Importify-Get Products from Tons of Suppliers | | More Info |
| 13 | Inventory Source-Sync Thousands of Dropship Products | | More Info |
| 14 | BigBuy EU Dropshipping-Dropship High End Brands - Inactive | | More Info |
| 15 | MXED-Pop Culture Goods - Inactive | | More Info |
| 16 | Fulfillbot: Dropshipping Agent | | More Info |
| 17 | KakaClo | | More Info |
| 18 | Roxie | | More Info |
| 19 | Shopoo | | Inactive |
| 20 | Oberlo-Get the Best Produtcts for Your Site | | Inactive |
Can I use AliExpress Photos for Dropshipping?
Technically you can use any photos that are included on the platform for your dropshipping website. This is because the sellers have made these available to help you sell. Because when you sell, so do they. Using the photos for your business just makes sense.
This can save you time and money as you don't need to take your own which would require you to buy the product yourself.
However, there are a few problems with this approach.
Why you Would Like your Own Product Photos
One of the biggest problems you have is that while AliExpress photos are often taken to a high standard, they're not unique to your brand. Customers who are often searching between three and five websites for products will recognize which brands are using the same photos. Then they will know which brands aren't putting in the effort to stock the product.
This can mean that you could technically lose out on a sale.
Another problem is that the images can sometimes be high-quality but not relevant to your audience. Sometimes a product in a situation where it might be used can be a good selling point. For instance, toy stores will often have pictures of their products being played with by children. Why? Because it gives a sense of how much enjoyment and how a product can be used.
Finally, you can also make your website's images more SEO friendly if you have taken them yourself. A lot of SEO is based on the metadata that is hidden within a photo. So if you have a photo from AliExpress it probably won't have the SEO keywords you want to be inserted into the file name.
These can be changed, but it is easier for you to create your own and get them started.
Should you Never use AliExpress Photos?
None of this suggests that you shouldn't use AliExpress. When starting your dropshipping website, using photos can be a good way to get started quickly. However, it might just be a good idea to start thinking of how you're going to edit your photos and create unique options in the future.
Over time, as your business becomes bigger, you might want to consider replacing older photos from AliExpress with new photos from you. But this is something that could be personal to you. And it does depend on how often you switch out the products on your store.
Final Word: Can I Use Aliexpress Photos for Dropshipping
If you're been asking 'Can I Use Aliexpress Photos for Dropshipping?' then the answer is yes. However, there might be a case for you to consider getting your own photos and then you can use SEO apps like SEO Booster to improve the rankings of your website by changing the metadata of your images.
Offers & Promos