Can Shopify Generate Passive Income?
Last modified: April 28, 2022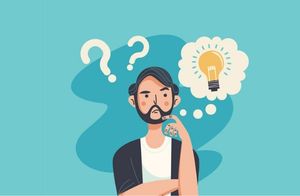 Can Shopify generate passive income? It is fairly easy for you to generate passive income from Shopify. There are lots of options for generating passive income on the platform that you might not have considered. Here are some of the options that you might want to consider.
Recommended: The 10 Best Shopify Digital Download Apps – [2023]
#
Name
Image

Get a Free Custom Shopify Store
1

Digital Downloads

2

DrDownload Digital Downloads

3

Easy Digital Products

4

Kable Digital Products

5

Vitals: 40+ Marketing Apps

6

Digital Downloads by Uplinkly

7

Downloadable Digital Assets

8

Sky Pilot ‑ Digital Downloads

9

AnyAsset

10

FetchApp

Show More
Digital Downloads
Digital downloads are one of the easiest ways that you can generate passive income on Shopify. Some apps allow you to upload a file, like an image, book or software and then the customer pays for access to it.
You can also limit the use and the number of downloads.
Payments are easy and quick to collect and you can often have dozens or hundreds of online files for your digital download system.
Courses/Membership
Another option is for you to have courses or a membership site. This is great if you have expertise that you would like to share with the world. This might be something as simple as cooking or ways that you save money.
Courses and memberships do need some sort of app. However, once this has been added to your store, you can then build a platform that can market to your audience. Subscription-based passive income is one of the best options because it can become a great way to generate regular, reliable and predictable income.
Affiliate Marketing
Another key way to earn passive income on Shopify is to compete in the affiliate marketing space. This is when you're paid a commission on sales that are made because of content that you've created. There are numerous ways on Shopify to have affiliate marketing websites, and it is one of the most resilient and diverse options for affiliate marketing.
Affiliate marketing websites can earn a good salary. Research has predicted that within a few years, affiliate marketing will account for 40% of all eCommerce sales across the world. So there is a lot of growth and potential in this market.
Sponsorship
You can also get sponsorship of the content that you produce. For instance, if you want to create a blog post on the best travel destinations in Prague, you could get businesses in Prague to pay you to be featured in the article.
The amount you can charge to the brands in the list can depend. You can charge more for those who are going to be higher on the list. You might also be able to charge more if you can show that your website is going to get a lot of traffic.
Dropshipping
Another option is dropshipping. This is when products are sold by you, but fulfilled by a third party. Dropshipping is one of the big options and there are lots of things to consider.
And it also boasts one of the best ways to generate more income. You can set your price and market the products exactly as you would like.
Final Word: Can Shopify Generate Passive Income?
Can Shopify Generate Passive Income? Shopify is one of the best platforms for you to generate a passive income. There are lots of different options from affiliate marketing to sponsored content. So, always consider Shopify when you want to start a new business venture.
Avi Klein
Vast experience in the online world. Shopify Expert, SEO expert, Web developer and consultant to several online companies. Read more about
our approach
to reviewing themes and apps.