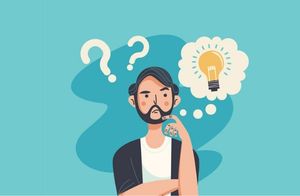 Can you Dropship and Sell your Own Products on Shopify?
Last modified: December 2, 2021
In the search of higher revenues on your store, there are lots of different options that you can pursue. If you're selling products you can expand the range that you've got at the moment or you can look for new vendors or merchants to supply products to you.
The problem with expanding the range yourself is that you need to find suppliers, invest in more stock and find areas to store that inventory. Inventory management apps, like this one here, can be a great way to help you manage your new stock, but that doesn't mean that you can find the space for the products.
The other option, using dropshipping and new vendors can be a great way to expand your offerings without having to find space. This can also be a great way to expand sideways. So what are some of the tips for dropshipping for your Shopify when you've got other products?
Recommended: 14 Shopify Dropshipping Apps
#
Name
Image
Shopify

More Info

1

Spocket-World Wide Suppliers

More Info

2

Syncee - Global Dropshipping

More Info

3

Printful-Sell Printed and Embroidered Items

More Info

4

Oberlo-Get the Best Produtcts for Your Site

More Info

5

Modalyst-Sell Brand Name Products

More Info

6

Ali Orders-Fulfill Orders Easily

More Info

7

Dropified-Automate Your Dropshipping Business

More Info

8

Shopoo

More Info

9

ProductPro-Improve Your Dropshipping

More Info

10

Spreadr App-Dropship Amazon Products

More Info

11

Importify-Get Products from Tons of Suppliers

More Info

12

Inventory Source-Sync Thousands of Dropship Products

More Info

13

BigBuy EU Dropshipping-Dropship High End Brands

More Info

14

MXED-Pop Culture Goods

More Info

Show More
Tip 1 – Expand your Range without Competition
The first thing is that you want to expand your range without adding competition to your brand. For instance, if you sell dog food, you don't want to add some dropshipping products that are going to compete directly, like other dog food products. However, you can add other products like dog toys, dog baskets and more.
Other options are to add products that are completely different to your brand's current range. For instance, if you sell dog food, you can add dropshipping products that are cat food, reptile food and more. This quick expansion can help you earn more money from the same customers and even attract new customers.
Tip 2 – State Delivery Times
Some delivery times for dropshipping products can be a lot longer than your own fulfillment options. If customers expect the same lead times for delivery for new products listed on your website but are getting slower performance, then customers will leave your brand.
Therefore, be sure that on the dropshipping products that you state how long the products will take to get to your customer. This will set their expectations at the right level and they won't bother you when products don't arrive in the same time period as your own.
Tip 3 – Do Test Runs
Another thing that you should do is to complete a few test runs of your new products. Be sure that the quality of the products is good. You can also see if the delivery times are accurate. If not, you can adjust the timings on your website to show a more accurate delivery expectation.
In addition, you can be sure that the branding is right. Remember that many of the merchants who are listed in AliExpress and Oberlo apps can use your branding when sending out orders.
Final Word: Can you Dropship and Sell your Own Products on Shopify?
Yes, you're able to dropship and sell your own products on Shopify. But there are several things that you must do to improve the performance of your store. You don't want customers to abandon your website because of slow dropshippers.
Recap:
Offers & Promos