Can You Put Affiliate Links on Shopify?
Last modified: March 5, 2022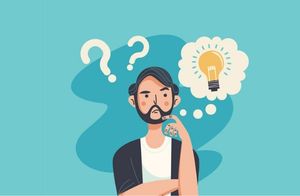 Are you looking to earn more money on your Shopify store and thinking that affiliate marketing might be a good idea? Then you might be asking, can you put links on Shopify? In this article, we look at whether or not it is possible, and if so, how it can be done.
Recommended: 14 Best Shopify Affiliate Program Apps [Dec, 2023]
#
Name
Image

Get a Free Custom Shopify Store
1

UpPromote: Affiliate & Referral

2

Social Snowball

3

Pro Affiliate Marketing

4

Affilo: Affiliate Marketing

5

Refersion: Affiliate Marketing

6

ShoutOut - Affiliate Marketing

7

Affiliatly

8

LeadDyno Affiliate Marketing

9

GrowthHero Affiliate Marketing

10

Affiliate & Referral Marketing

11

OSI Affiliate Software

12

Convertout

13

CollabPay ‑ Split Payments

14

Bamboo · Referral Program - Inactive

Show More
Can You Use Affiliate Links on Shopify?
There is nothing stopping you from using Shopify as an affiliate marketing website. It can either be your main income or it can be a secondary income to help you earn more from your website without the additional costs that selling more products might do.
Affiliate marketing on Shopify is really simple. You can do it by having products added directly to your store. When a customer adds a product to their cart and then goes to the cart, they can be taken to the selling store. Or you can have the 'Add to cart' button go straight to the selling website. This is done by changing the theme files with ease.
Another option is to simply add your affiliate marketing link to your content. This is simple to do as an in-text link. Or you can use an app that allows you to add links to your website. One of the best options is Outlink. This app was specifically created for affiliate marketers to add buttons to their Shopify website that can be linked to affiliate products.
Best Tips for Adding Affiliate Links to Shopify
There are numerous ways that you can add affiliate links to your Shopify website. And using the best practices you can certainly have a great website. So here are some of the best tips for you to ensure that you're making the most of your affiliate programs.
Blog Often
For affiliate marketing to work the best, you need to build a better a better program of blogs. Research has shown that those brands that blog about 15 or more times per month are going to get 70% more traffic and revenues.
Blog Length
At the same time, you should be looking to have lots of blogs that are a long length. Research has shown that blogs that are over 1250 words are often ranking higher. Ranking high is important for building lots of traffic and relevant traffic. At the same time as length, you need to look the SEO of your website. The better you can rank your website, the more traffic you will get.
Use Lead Magnets
Be sure that you are collecting email addresses from visitors. Without email, 70% of the people that you get to visit your website will never see your brand again. Lead magnets are things that get customers to provide an email address in exchange for a gift. You can then use email to promote affiliate products, your own product or something else.
Final Word: Can You Put Affiliate Links on Shopify?
Can you put affiliate links on Shopify? Yes, it is an easy process that allows you to build a better business with more opportunities for you to earn money. Just be sure that you know how to do it for the best results.
Avi Klein
Vast experience in the online world. Shopify Expert, SEO expert, Web developer and consultant to several online companies. Read more about
our approach
to reviewing themes and apps.