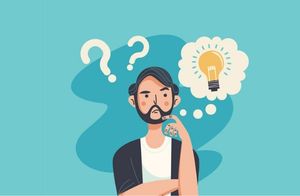 Can you Run a Part-Time Business on Shopify?
Last modified: December 5, 2021
Not all businesses are full-time and some shop owners only want to run their shop a few hours a day. For instance, you might be a stay-at-home mum who would like to look after your children through the day and then run the business a couple of hours per night. Or perhaps run the business during a few hours when the children are at school.
While Shopify seems that it is a platform that is for large brands that work for long hours, Shopify is also one of the best options if you're looking for a part-time platform for your store. Here are some of the ways that you can build your business with limited hours.
Recommended: 20 Best Shopify Dropshipping Apps – 2023
| # | Name | Image | |
| --- | --- | --- | --- |
| | Shopify | | More Info |
| 1 | Spocket-World Wide Suppliers | | More Info |
| 2 | Syncee - Global Dropshipping | | More Info |
| 3 | Printful-Sell Printed and Embroidered Items | | More Info |
| 4 | Sup Dropshipping | | More Info |
| 5 | DropCommerce | | More Info |
| 6 | Modalyst-Sell Brand Name Products | | More Info |
| 7 | Ali Orders-Fulfill Orders Easily | | More Info |
| 8 | Blanka - Private Label Beauty | | More Info |
| 9 | Dropified-Automate Your Dropshipping Business | | More Info |
| 10 | ProductPro-Improve Your Dropshipping | | More Info |
| 11 | Spreadr App-Dropship Amazon Products | | More Info |
| 12 | Importify-Get Products from Tons of Suppliers | | More Info |
| 13 | Inventory Source-Sync Thousands of Dropship Products | | More Info |
| 14 | BigBuy EU Dropshipping-Dropship High End Brands - Inactive | | More Info |
| 15 | MXED-Pop Culture Goods - Inactive | | More Info |
| 16 | Fulfillbot: Dropshipping Agent | | More Info |
| 17 | KakaClo | | More Info |
| 18 | Roxie | | More Info |
| 19 | Shopoo | | Inactive |
| 20 | Oberlo-Get the Best Produtcts for Your Site | | Inactive |
Display Opening Hours
The first thing that you need to do is to display the opening hours that you're operating. Customers will want to know when you are open and when they can contact you. It is also good to have set hours when you do work and not work ad-hoc. Ad-hoc works allows you to take too much time off that will lessen your performance.
In addition, if you don't have opening hours, you might get calls or emails at any time. This can infuriate you and sound unprofessional to customers if you have loud kids in the background. Be sure that you give a reason for customers to come back to you.
Have a Space for the Business
You should always have a desk or a space where you work. This is important because it puts you into the frame of mind to work hard on your business. This space could just be a desk or you can turn an entire room into your office/storage space.
Put up branding items within the room to ensure that you create an atmosphere for your business and brand.
Use Third-Party Services
When you've got limited time you want to be as time-efficient as possible. One way to do this is to have as many things automated or running with third parties as possible. Part-time businesses are perfect for dropshipping where you manage the customers and marketing and others manage the production and fulfillment.
You can also use services like Chataffy to manage customer service on your website. This offer smaller profit margins, but can also help build sales, so you can earn more in the long term.
Be More Exclusive
If you're not looking to expand and only want an income of a certain amount, or happy with a smaller income, then be more exclusive with your customers. You can sometimes vet customers, based on their location or other attributes that allow you to ensure only the customers you want are making purchases.
It will limit revenues, but it might make the business more manageable if you want it to be part time.
Final Word: Can you Run a Part-Time Business on Shopify?
Yes you can. Shopify is the perfect platform to run a part-time business. You've got to have the best practices and apps to help you manage your website/business, but this can be easily done and you can enjoy a more flexible style of managing your business and home life.
Offers & Promos