Can you run a Shopify Store While Being a Housewife/House Husband?
Last modified: December 5, 2021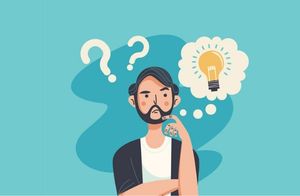 If you're a housewife or househusband, then you might want to create your own income that you can generate from home. There are numerous options for this, but some people might want to consider running a Shopify store. However, is this possible and is it profitable for you?
Recommended: 24 Best Shopify Dropshipping Apps [Sep, 2023]
#
Name
Image

Get a Free Custom Shopify Store
1

AutoDS

2

Spocket-World Wide Suppliers

3

Syncee - Global Dropshipping

4

Printful-Sell Printed and Embroidered Items

5

Sup Dropshipping

6

DSers-AliExpress Dropshipping

7

Zendrop - Dropshipping & POD

8

Dropshipman: Dropshipping & POD

9

AO - AliExpress Dropshipping by FireApps

10

Trendsi - Fashion Dropshipping

11

CJdropshipping

12

DropCommerce

13

Modalyst-Sell Brand Name Products

14

Ali Orders-Fulfill Orders Easily

15

Blanka - Private Label Beauty

16

Dropified-Automate Your Dropshipping Business

17

ProductPro

18

Spreadr App

19

Importify

20

Inventory Source

21

Roxie

22

Fulfillbot: Dropshipping Agent

23

KakaClo

24

Oberlo-Get the Best Produtcts for Your Site

Show More
Can you Run a Shopify Store Part-Time?
The first thing that you might need to consider is whether you can run a Shopify store part-time. This is very easy to do. You can put any number of hours into your business as you would like. If you can spare just one or two hours per day, that will be fine. However, if you would like to operate more hours, then you can.
The best to do this is to operate a dropshipping business. There are numerous different types of dropshopping businesses that you can operate. You can use apps like Oberlo and systems like AliExpress to find products to sell on your website. Then the merchant will use your branding to send products to customers.
Dropshipping can be a great way to start a business because there is limited setup costs and profitability can be very high. You can read a guide about starting dropshipping here and choose from these themes about the best themes to use on Shopify.
Another option is that you can use Print on Demand apps and businesses to sell customized products on your website. There are lots of great options for print on demand that you can use.
Using one of these allows you to sell without having to spend time packaging and sending orders. This can also help you to save time without compromising on your potential earnings.
Another option is to sell your own products but find time savings in other areas. For instance, you might want to use apps that auto-post to social media for marketing, send emails or adjust your SEO for your website.
There are lots of options for your website. And you might also want to outsource some of the tasks for you. Freelancers can be relatively cheap and can make you more successful, especially if you do not know how to use social media, blog or something else.
Tips for Success
If you're looking for success as a Shopify store owner and being a housewife or husband, then you need to consider options. The best option is to ensure that you maximize automation on your website. The more that is done automatically for you, the better the performance of your website.
In addition, you can look for products that will sell well. You don't want to be handling too much stock. Instead, you want to have products that you can keep to hand without being overstocked and moved on quickly.
Finally, you will want to keep costs down. You can use apps like Vitals and Sales Rocket to have several functions within one app and one price. Or you can use themes like Booster that have great features that can replace lots of apps.
Final Word: Can you run a Shopify Store While Being a Housewife/House Husband?
Yes, you can run a Shopify store part-time, whether you're limiting the time because of other work commitments or because you're a housewife or househusband. No matter what the reason, there are lots of ways to ensure you have the time to manage your business.
Avi Klein
Vast experience in the online world. SEO expert, Web developer and consultant to several online companies.
Read more...
. Read more about
our approach
to reviewing themes and plugins.