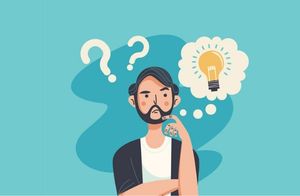 Can You Sell A Service On Shopify?
Last modified: December 2, 2021
Shopify is well known as a platform to sell physical goods that you are either distributing yourself or are part of a dropshipping process. However, Shopify can be used for numerous other roles as well. Some brands use it as a blogging platform, providing vital information to customers/readers on a regular basis. There are several good themes that are available for blogging.
However, Shopify can also be a good for selling services online. Services that can be sold online include everything from barber shops to restaurants. And the potential return from the numerous apps that are available to help you sell services online makes Shopify a great contender for selling services online.
Recommended: The 10 Best Shopify Marketing Automation Apps
#
Name
Image
Shopify

More Info

1

Seal Subscriptions

More Info

2

Recom.ai ‑ Upsell & Cross‑sell

More Info

3

Dynamic Retargeting Ads

More Info

4

Carts Guru Automated Marketing

More Info

5

Facebook ads | 6x ROAS & sales

More Info

6

CleverReach ‑ Email marketing

More Info

7

Machine Labs ‑ Email Marketing

More Info

8

Seguno: Email Marketing

More Info

9

Wider - Personalized Recommendations

More Info

10

LimeSpot Personalizer

More Info

Show More
What Do You Need To Sell A Service On Shopify?
Selling a service on Shopify can be done from just the basic plan with the core Shopify software. Products can always be setup as you would with any other. However, to really make your service business work, then there are probably a couple of things that would be really helpful to make it a success.
Item 1: A Good Theme
Like all Shopify stores, the appearance of your store is a vital component of your success. Without a good theme, you can't attract audiences. There are lots of great themes on the Shopify Theme Store that you can use to build a strong identity.
One good example of this is Empire. It has three styles to choose from as well as lots of great features that help build strong brand identities. It also has lots of features that can help you reduce cart abandonment and improve conversion rates. For instance, there are custom promotional tiles, quick buy functions and more.
Another excellent, and possibly better, theme is the Booster theme. This is more of a complete package as it has dozens of other functions that would normally require an app to work. In fact, the developers believe that the average store owner should save about $2,000 a year by using the Booster theme.
Item 2: A Set Of Good Apps
Like with all Shopify stores, success can be made or lost based on the apps that you have on your store. There are thousands of apps on the Shopify App Store. Not all of these are useful and some of them compete on the same task. But there are some that are essential.
For instance, you should really look at installing a good SEO app. These can help you improve ranking across your site. Also, you might want a live chat app. One that can help you perform good customer service over the internet.
Finally, you need to look at several apps to help you with what you specifically offer. For instance, you might want an appointment booking app or digital download app. There are numerous apps on offer and you might just need to do a search for the apps that you need.
Item 3: Blog Posts
To make a success of your brand, you need to get a lot of content out. The more blog posts you write, the more traffic you will generate organically. This will yield better revenues and more leads for your business.
Final Word: Can You Sell A Service On Shopify?
Can you sell a service on Shopify? The simple answer is yes, but you will be better off when you have a good Shopify theme and set of apps as well as content to promote your website.
Recap:
Offers & Promos