Can You Sell A Service On Shopify? [Dec, 2023]
Last modified: December 1, 2023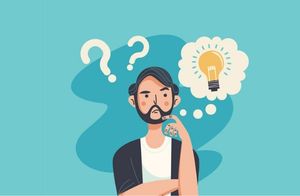 Shopify is well known as a platform to sell physical goods that you are either distributing yourself or are part of a dropshipping process. However, From order fulfillment to customer support, Shopify's features can be utilized for a variety of roles and functions.
. Some brands use it as a blogging platform, providing vital information to customers/readers on a regular basis. There are several good themes that are available for blogging.
However, Shopify can also be a good for selling services online. Services that can be sold online include everything from barber shops to restaurants. The potential return from the numerous apps that are available to help you sell services online makes Shopify a great contender for selling services online.

Key Takeaways
1
A good theme is essential for successfully selling services on Shopify.
2
Utilizing a set of good apps enhances the service-selling experience on Shopify.
3
Regular blog posts on Shopify can provide vital information and aid in selling services.
Recommended: 10 Best Shopify Marketing Automation Apps – [2023]
#
Name
Image

Get a Free Custom Shopify Store
1

Seal Subscriptions

2

Dynamic Retargeting Ads

3

Carts Guru Automated Marketing

4

CleverReach ‑ Email marketing

5

Seguno: Email Marketing

6

Wider - Personalized Recommendations

7

LimeSpot Personalizer

8

Facebook ads | 6x ROAS & sales

9

Machine Labs ‑ Email Marketing

10

Recom.ai ‑ Upsell & Cross‑sell

Show More
What Do You Need To Sell A Service On Shopify?
Selling a service on Shopify can be done from just the basic plan with the core Shopify software. Products can always be setup as you would with any other. However, to really make your service business work, then there are probably a couple of things that would be really helpful to make it a success.
Item 1: A Good Theme
Like all Shopify stores, the appearance of your store is a vital component of your success. Without a good theme, you can't attract audiences. There are lots of great themes on the Shopify Theme Store that you can use to build a strong identity.
One good example of this is Empire. It has three styles to choose from as well as lots of great features that help build strong brand identities. It also has lots of features that can help you reduce cart abandonment and improve conversion rates. For instance, there are custom promotional tiles, quick buy functions and more.
Another excellent, and possibly better, theme is the Booster theme. This is more of a complete package as it has dozens of other functions that would normally require an app to work. In fact, the developers believe that the average store owner should save about $2,000 a year by using the Booster theme.
Item 2: A Set Of Good Apps
Like with all Shopify stores, success can be made or lost based on the apps that you have on your store. There are thousands of apps on the Shopify App Store. Not all of these are useful and some of them compete on the same task. But there are some that are essential.
For instance, you should really look at installing a good SEO app. These can help you improve ranking across your site. Also, you might want a live chat app. One that can help you perform good customer service over the internet.
Finally, you need to look at several apps to help you with what you specifically offer. For instance, you might want an appointment booking app or digital download app. There are numerous apps on offer and you might just need to do a search for the apps that you need.
Item 3: Blog Posts
To make a success of your brand, you need to get a lot of content out. The more blog posts you write, the more traffic you will generate organically. This will yield better revenues and more leads for your business.
Enhancing Your Shopify Service Store
Service Variants and Personalization
To excel in selling services on Shopify, consider offering diverse variants and personalization options. This flexibility attracts customers seeking tailored experiences.
For instance, if you're offering lessons, provide different durations or content focuses. Use Shopify's variant feature to set varied pricing and options, catering to individual preferences.
Streamlining Service Management
Efficient management of services is vital for a smooth operation.
Automating booking processes and integrating a streamlined management system can significantly reduce manual efforts and errors.
This approach ensures a more organized and efficient handling of service bookings and customer interactions.
Enhancing Customer Engagement
Engaging customers effectively is key to building lasting relationships.
Utilizing interactive elements on the website, such as FAQs, chat support, and informative blogs, can greatly enhance customer engagement.
These tools help in providing quick assistance, answering queries, and offering valuable insights, leading to improved customer satisfaction.
Optimizing for Search Engines
Search Engine Optimization (SEO) is crucial for increasing visibility and attracting more customers.
Implementing SEO best practices, like using relevant keywords, optimizing website speed, and creating quality content, can boost the store's ranking on search engines.
This strategy helps in reaching a wider audience and driving more traffic to the service store.
Building a Successful Shopify Service Business
Creating a Convincing Homepage
Your homepage is your first impression. Make it count by highlighting the value of your services. Include testimonials and reviews to build trust.
Ensure your homepage is responsive and showcases your services effectively, making it easy for customers to understand and engage with your offerings.
Developing an Engaging 'About Us' Page
Your 'About Us' page is more than just information; it's your story. Use this space to connect with your audience.
Share your mission, values, and team to build a personal connection. Consider using page builder apps for a more dynamic and engaging layout.
Optimizing for Mobile Users
With the majority of internet users on mobile, ensure your Shopify store is mobile-friendly.
Focus on responsive design and fast loading times to cater to mobile shoppers. This approach helps capture a wider audience and enhances the overall user experience.
Remember, the key to success in selling services on Shopify lies in personalization, effective use of technology, and a customer-centric approach.
By focusing on these areas, you can create a service store that stands out and meets the needs of your target audience.
Conclusion: Can You Sell A Service On Shopify?
Can you sell a service on Shopify? To put it plainly, the answer is yes, but you will be better off when you have a good Shopify theme and set of apps as well as content to promote your website.
FAQs
Is it possible to offer personalized or custom services through Shopify?

Shopify's platform is versatile enough to handle personalized or custom service offerings. You can use product customization apps or include detailed forms for customers to specify their unique requirements for the service.

How can you manage service appointments or bookings through Shopify?

Shopify allows integration with various appointment scheduling apps, enabling customers to book services directly from your store. These apps can sync with your calendar, manage bookings, and send automated reminders to both you and your customers.

Can digital products be sold as services on Shopify?

Yes, Shopify supports the sale of digital products such as e-books, courses, and software as services. It's important to clearly describe the digital nature of these products and provide detailed instructions for access or download after purchase.
Avi Klein
Vast experience in the online world. Shopify Expert, SEO expert, Web developer and consultant to several online companies. Read more about
our approach
to reviewing themes and apps.