Can you Sell Metal Print on Demand
Last modified: February 22, 2022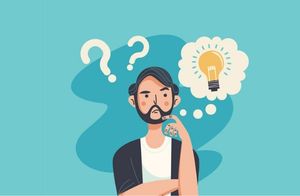 There are many metal print on demand products that you're able to sell on your website. They can be profitable and appeal to a wide audience. For instance, you can sell tags on your website that can appeal to dog and cat owners. Or you can sell key chains that customers will love for their car or home keys.
So what are the top tips for selling metal print on demand?
1. Sell Customization
Some of the best metal print on demand products have a lot of customization options. Customers can add the name of their pet or add their address to the metal product. For customized options, you can actually increase your website's prices. This is because customizations take a long time and customers will expect that.
2. Set Expectations
You need to set expectations for your customers. Customers who know how long the product is going to take to get to them will not complain to you and take up your valuable time. There are also ways that you can build tracking into your website to give customers an easy way to track orders without taking up your time.
3. Offer a Diverse Range of Products
Some of the best metal print on demand businesses are not only selling metal products. They can sell a wide range of products from other pet products to other home gifts. It all depends on what niche you're looking into selling within.
4. Set the Right Price
Whether you're offering a good customizable product or one that you've designed and are looking to sell, ensure that you're offering the product at the right price level. For print on demand products, you should look at earn about 40-70% above the price that you're being charged. Therefore, if your product is sold to you at $10, then you should be charging between $14 and $17.
You can also check with competitors to see what they're charging customers. Don't always compete on price with them. Customers aren't always tempted by the price of a product. They can also be swayed by the reputation of your brand.
5. Always Stay with Trends
You should always look at the best trends for your products. If a product is not selling well, then you need to remove it from your website. If a new product is getting trendy, you can start to sell it on your website.
Final Word: Can you Sell Metal Print on Demand
Are you looking to sell metal print on demand products? This is relatively easy. There are great printers that can help you create a great business without being charged a lot.
Avi Klein
Vast experience in the online world. SEO expert, Web developer and consultant to several online companies.
Read more...
. Read more about
our approach
to reviewing themes and plugins.