Can you Sell Print on Demand Apple Watch Bands?
Last modified: March 20, 2022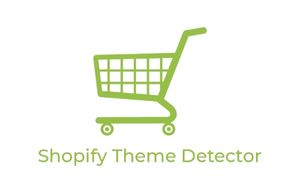 Apple products are in high demand and there are limited options every year to buy the products as only so many are made and sold. And customizable Apple watches are also in high demand. In the US alone, 'custom apple watch bands' is searched for more than 7100 times a month but has a low competition rating. Therefore, you could make money by selling print on demand apple watch bands. But can you do this and how can you make money?
Selling Customized Apple Watches
It is very challenging when you want to sell customized apple watches. Apple doesn't print customized apple products through merchants. However, there are other elements of the apple watch, besides the main element, that you can customize. One of the most common customizable elements is the watch band.
You can design your own watch band that is compatible with the Apple watch series and then sell that. There are numerous print on demand printers who can sell these products including Printify.
Printify can arrange delivery to numerous countries around the world. So you can have a high number of customers.
Things to Consider Selling Print on Demand Apple Watch Bands
There are lots of things to consider. For one, you need to create designs that customers are going to want. Luckily with print on demand you don't have to buy in lots of the designs to test them. Just create them on a computer and then provide those details to the printer. When a customer places an order, you pay for the printing and the product. Therefore, the costs are only taken when an order is made. If a design is not ordered, then you never have to pay for a product.
Another thing to consider is that there are numerous different people who enjoy Apple products and there is going to be a huge variety in the designs and styles they like. Therefore, to be able to be successful, you want to make sure that you're publishing a lot of different designs for your products. This can be easily done with numerous printers.
Pricing your Products Right
Apple brands can sometimes fetch a high price, therefore you can often fetch similarly higher prices than you can for other watch bands. At a minimum, you should be charging 40% above the printer's costs for printing the product, so if you're being charged $10 you should be charging at least $14.
However, with some unique designs and with the connection of your Apple watch, you might be able to charge a lot more.
SEO
Always consider SEO. Custom Apple watch bands is a popular search term and there is little competition for it. Therefore, you can grow your brand with ease on search engines. There are numerous keywords you can implement, just do the proper keyword research and ensure you're using the best SEO tips. That way you can improve traffic flow to your website and sell more of your product.
You can also use an app, like SEO Booster, to help you improve your site's ranking.
Final Word: Can you Sell Print on Demand Apple Watch Bands?
Selling print on demand apple watch bands can be a very lucrative option. The competition is low and yet there are plenty of searches every month for the product in the US alone. With a good printer, you can sell across the world at competitive rates.
Avi Klein
Vast experience in the online world. SEO expert, Web developer and consultant to several online companies.
Read more...
. Read more about
our approach
to reviewing themes and plugins.