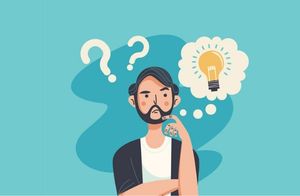 Can you Sell Print on Demand Jewelry?
Last modified: January 5, 2022
Are you looking to sell print on demand jewelry on your Shopify store? Are you wondering whether it is possible? In this article, we look at the options that are available to you and whether it is possible.
Can you Sell Print on Demand Jewelry Online?
Yes, you can sell print on demand jewelry using Shopify as a platform to sell on. There are numerous options for print on demand apps that are available on Shopify. One of the best though for jewelry is Printful. Printful is a great option because it offers lots of products, fast turnaround and high-quality products.
The process is very simple, you can get your customers to create the design, or you can create a product list that is only on your website and sell those through your website.
What are Some of the Best Tips to Sell Print on Demand Jewelry
There are lots of great tips that allow you to sell POD jewelry on your Shopify store. Here are some of the best tips.
1. Create a Brand Image
To make your products more popular, you should create a signature for your jewelry. This can be anything from a colour that you use, a type of style that you use on your jewelry or something else. This signature is something that allows customers to recognise your products.
2. Promote your Products
You need to promote your products a lot. You can use platforms like Facebook and Instagram to help you. You should create lots of visuals, videos and more to help you promote your content.
3. Discontinue Products Regularly
Create scarcity for your products by regularly replacing some products with new products and discontinuing your older products. If customers know that products will only be available for a set period they are more likely to convert and less likely to abandon carts. You can also charge more for the products. With print on demand products, this is easier to do because there is going to be no stock left over when the product is discontinued.
4. Be Upfront
Be sure that you tell customers how long it can take for your products to be shipped to the customer. One of the main reasons why customers rate products and brands badly is because they've not shipped the product quick enough or to the expectations of the customer.
Final Word: Can you Sell Print on Demand Jewelry?
Can you sell print on demand jewelry online? Yes, you can and there are ways to make it a very profitable business. Use the tips above to make your brand stand out and be very profitable.
Offers & Promos