Can you Sell Print on Demand Tarot Cards
Last modified: September 21, 2023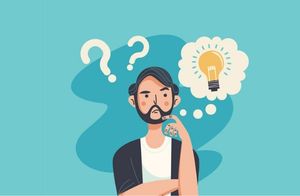 The sales of tarot cards are expected to explode in the next few years and their popularity is expected to go higher as well. Therefore, it is an excellent time to start selling the product. The rewards might be higher for brands might be higher if you got involved with print on demand tarot cards.
In this article, we look at some of the tips that can help you sell more POD tarot cards and make more profit from your sales.
Recommended: 14 Best Shopify Print-On-Demand (POD) Apps – [2023]
#
Name
Image

Get a Free Custom Shopify Store
1

Printful

2

Printify

3

SPOD

4

CustomCat

5

teelaunch

6

JetPrint

7

AOP+ Easy Print on Demand

8

T-Pop

9

Two Fifteen

10

WC Fulfillment

11

Factory4me

12

Pixels

13

Riverr

14

Print Partners

Show More
1. Choose the Right Profit Margin
The first thing that you need to do is to choose the right price point for your tarot cards. The profit for your tarot cards should be somewhere in the region of 40%-70% of the cost of the cards. So if the printer is charging you $10 for you to the cards from them, you should be charging somewhere between $14 and $17.
Remember to consider pricing strategies with your products. Good pricing strategies include making the price of your product end on something like .95, .97 or .99. Interesting, ending the price with an even number doesn't seem to work as well as ending on an odd number.
Using the above suggestion also allows you to incorporate other costs within your sales like those for your Shopify website.
2. Sell Other Products
Tarot cards may be popular, but there are also lots of different products that you might want to sell. By selling other products you can increase the average order value on your website. Increasing the amount you're getting from each order, the more you will earn in profit.
In addition, more products can often allow you to attract a wider audience. The more traffic you can bring to your website the more sales you will make. This can help you in several ways. For one, more sales mean that you will earn more revenue. Another benefit is that more transactions and more value going through your store will often lead to lower transaction fees.
3. Active Marketing
Be sure that you're undertaking regular marketing activities for your store. You must be marketing across a wide network of channels. It can take between 5 to 15 interactions for 80% of your audience to make a commitment and make a purchase from you. Social media is often a good way to introduce audiences to your brand, but at the same time, sales are not often made via social media.
At the same time, email marketing is one of the best marketing avenues. The best ROI is from email marketing with some brands able to achieve $44 per $1 investment.
Final Word: Can you Sell Print on Demand Tarot Cards?
You can sell print on demand tarot cards with the right printer and platform. With the expected growth in the market and the profit potential, the eco friendliness, now is a great time to get involved with this product and improve your chances to earn a good revenue.
Have you ever thought about going into the clothing POD business? How about print on demand socks for example? They are really popular these days…
Check out the best apps for Shopify print on demand for more info.
Avi Klein
Vast experience in the online world. Shopify Expert, SEO expert, Web developer and consultant to several online companies. Read more about
our approach
to reviewing themes and apps.