Can You Sell Used Clothes On Shopify?
Last modified: November 10, 2023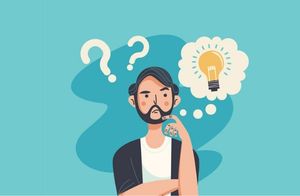 Shopify is a very open and honest platform. They have long said their goal is to open eCommerce to the world and to ensure that everyone has the opportunity to sell online. While it is open, there are certain restrictions that are in place before someone can sell in the store. For instance, you have to make sure that the goods match Shopify's Acceptable Use Policy which bans products like Spam, Intellectual Property, and other illegal products.
You also have to make sure that the products you're offering to the audience are legal where you want to sell them. For instance, you don't want to be selling alcohol in many Middle Eastern or Asian countries where it is illegal to sell. Nor do you want to sell certain products like live insects in Florida or Canada that aren't native to the area.
Therefore, there are certain restrictions on what you can sell.

Key Takeaways
1
Shopify allows the sale of used clothes, catering to families, charities, and small businesses.
2
Ensure your products comply with Shopify's Acceptable Use Policy and local legal regulations.
3
Sourcing quality used clothes is crucial for a successful online business.
Recommended: The 10 Best Shopify Apparel Store Themes
#
Name
Image

Get a Free Custom Shopify Store
1

Booster

2

Fashionopolism

3

Boost

4

Story

5

Artisan

6

Broadcast

7

Boundless

8

Streamline

9

California

10

Testament

Show More
What About Used Clothes On Shopify?
A common item sold on the internet, on marketplaces like Facebook, eBay and others is used clothes. They're seen as a way for families to make more money. They can also be a good earner for charities and small businesses looking to sell to low-income families.
And Shopify does allow for used clothes to be sold on their platform. In fact, there are certain ways that you can make your used clothes business a success. Here are some tips.
Sourcing Your Clothes
There are numerous ways you can source stock for your new business. You could buy from families in your area. With economies down across the world, low-income families might look to your business as a way to earn some extra money to buy essentials. You could pay a small amount, like 10-20 cents per item depending on condition.
Create A Brand
Create a brand for your new store that isn't generic. There are numerous brands that have already established themselves in this business model (selling used items). You want to make sure that you standout from the crowd and have your own style, brand and processes. This will make people want to come to you more.
Create A Mailing List
Create a mailing list where you can send people highlights of new stock in. Because of the nature of your store, you could have low-stock of more items, so you want to create FOMO and urgency, which can be done directly through email marketing.
Have The Right Theme
Another important thing is to have a good theme. You need a theme that can handle a large catalog (you're going to have a new product listing for every item most likely). You also want a fashion inspired theme that has the right colors, etc.. Good choices for this would be Booster and Streamline.
Conclusion: Can You Sell Used Clothes On Shopify?
Yes, used clothes can be sold on Shopify. However, it will take a significant amount of work to make the brand work. You will need to setup proper processes, themes, apps and more to ensure that you're offering customers a good deal and that you can grow your brand.
FAQs
When selling used clothes on Shopify, how can you ensure they meet the platform's quality standards?

Maintaining high quality is key when selling used items on Shopify. Accurate descriptions, clear images, and a thorough inspection process build trust with customers and align with Shopify's standards.

Can I integrate quality checks for used clothes before listing them on Shopify?

You can integrate quality checks by either manually inspecting items before listing or using third-party services that specialize in verifying the condition of used clothing. This ensures customer satisfaction and maintains your store's reputation.

How do I handle returns and exchanges for used clothes on Shopify?

Returns and exchanges for used clothes can be managed by setting clear policies on your Shopify store. It's important to specify the condition in which items must be returned and the timeframe for returns or exchanges.
Avi Klein
Vast experience in the online world. Shopify Expert, SEO expert, Web developer and consultant to several online companies. Read more about
our approach
to reviewing themes and apps.