Can You Use AdSense On Shopify?
Last modified: December 2, 2021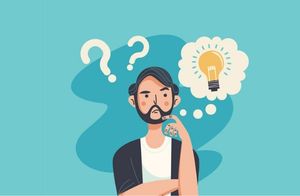 Google AdSense is an open-source program that allows website owners, like Shopify store owners, the chance to create advertising that is relevant to the audience and insert it next to content on the site. Those that offer Google AdSense on their website will earn a commission every time that a person clicks on the adverts.
Recommended: 18 Best Shopify SEO Apps [Sep, 2023]
#
Name
Image

Get a Free Custom Shopify Store
1

SEO Booster ‑ SEO Marketing

2

Shopify SEO Suite by AVADA

3

Plug In SEO

4

SEO Manager

5

Benchmark Hero

6

SEO Doctor

7

Ultra SEO

8

SEO Products Optimizer

9

Smart SEO

10

ReloadSEO

11

SEO Image Optimizer

12

JSON-LD for SEO

13

SEO Expert Pro

14

SEO Images All-In-One SEO

15

SEO Ranger

16

All In One SEO Optimizer

17

SEO Assistant by Buymaxx

18

SEOMetriks Marketing Tools

Show More
Should You Use AdSense On Your Shopify Store?
This depends on the purpose of your store. If you operate a store that is more information based, like a blog or video site, then you might want to consider using AdSense as a way to monetise your website.
However, if you're selling products on your site, you might find that this can lower your revenues. This can be wrong for your business and perhaps AdSense is not right for your store.
Even if you got lots of clicks, the value of a click can be just a few cents (up to 10 cents). When you consider that the average click rate is roughly 4% and the average conversion rate on a website is about 1%, you only need your profit margins to be about 40 cents for your sales to be equal to AdSense. As most profit margins should be higher than this, it is therefore not worthwhile when selling products to use AdSense on your store.
How To Add AdSense To Your Shopify Account
If you're still looking to add AdSense to your Shopify website, then follow these instructions.
Step 1 – Signup To Google AdSense
The first thing you need to do is to signup to Google AdSense and activate the account. You will need to get permission from Google in order to be part of the Google AdSense network. This will require you to agree to the Google AdSense Terms & Conditions and Program Policies.
You will also have to verify your phone number via an SMS message or a voice call.
Step 2 – Copy The Google AdSense Verification Code
You will then be presented with the Google AdSense verification code. You will need to copy this to your clipboard.
Step 3 – Login To Your Shopify Store
Next you need to login to your Shopify store using your login credentials.
Step 4 – Paste The Code Into Your Website
Now paste the code into your header template to ensure that you have the verification code on your website.
Step 5 – Google Adverts On Your Site
To add a Google AdSense advert on your site, you now need to go back to Google AdSense and create an ad unit. This is done within the 'My Ads' section on the AdSense account. You can then click on 'Content' and 'Ad Units' tab. Select the 'New Ad Unit' to create a new unit.
You can then customize the ad unit. Give it a name and the size you want it on your website. And you can also choose the type of ad you're wanting to display. Everything from a simple text to more picture-centric adverts.
When you're finished, click on the 'Save' option to get the code.
Step 6 – Add Code To Your Website
Now you need to add the code to your website using the liquid files. You can choose where and how many times you want to add the code. And you can go back and create more ad units to insert into other areas of your site.
For this task you might need either a page builder app or this Header And Footer code editor app. Both will help you insert the correct code into the site as you want.
Final Word: Can You Use AdSense On Shopify?
Yes you can, but whether it is the right move for your brand is questionable. If you're not selling products/services, then you might get a good revenue stream. Otherwise, it might harm your business and cost you significant revenue. The choice is, however, ultimately yours.
Avi Klein
Vast experience in the online world. SEO expert, Web developer and consultant to several online companies.
Read more...
. Read more about
our approach
to reviewing themes and plugins.