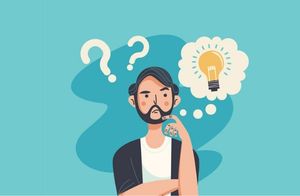 Do I Need GST for Dropshipping?
Last modified: December 25, 2021
Are you planning on selling or purchasing dropshipping goods from India? Then you might be asking the question: do I need GST for dropshipping? Here is a quick guide as to whether that is necessary and what steps you should take.
Recommended: 14 Shopify Dropshipping Apps
#
Name
Image
Shopify

More Info

1

Spocket-World Wide Suppliers

More Info

2

Syncee - Global Dropshipping

More Info

3

Printful-Sell Printed and Embroidered Items

More Info

4

Oberlo-Get the Best Produtcts for Your Site

More Info

5

Modalyst-Sell Brand Name Products

More Info

6

Ali Orders-Fulfill Orders Easily

More Info

7

Dropified-Automate Your Dropshipping Business

More Info

8

Shopoo

More Info

9

ProductPro-Improve Your Dropshipping

More Info

10

Spreadr App-Dropship Amazon Products

More Info

11

Importify-Get Products from Tons of Suppliers

More Info

12

Inventory Source-Sync Thousands of Dropship Products

More Info

13

BigBuy EU Dropshipping-Dropship High End Brands

More Info

14

MXED-Pop Culture Goods

More Info

Show More
When Goods are Purchased and Sold within India
If the dropshipper is based in India and the merchant who provides the goods to the seller is also within India, then both parties should register GST if the revenue of the businesses is over the specified limits that are imposed by law.
Remember that the invoice for the products from the merchant is sent to the seller and not the customer. The seller can provide the customer with a receipt or an invoice. It is also important to think that even if the customer is not within the same state/union, then registration is still required, because the location of the customer is not important, only where the location of the supplier and seller.
When Dropshipping Businesses Sell Goods Outside of India but Purchased in India
If you're selling goods to customers who are in other countries (like the UK, USA, EU, etc.) then you might think that you don't have to charge GST. However, this is not as simple. The merchant still has to charge you IGST. Therefore, as a seller, you will have to pay GST and you will have to consider this within the costs of your business.
However, what you charge your customer can be very different. You have two options because this is counted as an export sale. You can either file for a Letter of Undertaking (LUT) and then you can sell without GST. Or you can charge IGST at the time of the sale but then apply for a refund.
When Dropshipping Products Purchased from Outside India but Sold Inside of India
If you're selling products from merchants that are outside of India, then you need to consider GST. On the purchase of imported goods, you will have to pay IGST on a reverse charge basis. This can make this more complicated, but there are accounting apps that can help you with this.
Or you can speak to an accountant who can help you set things up properly.
Dropshipping Products Purchased from Outside India and Sold Outside India
This is when you might sell products that are made by merchants who are not based in India and then sell to international customers. This could be more complicated for some people because you have international taxes to consider. However, the GST rules on this are fairly simple because no business technically takes place within India.
Therefore, you don't need to register or pay GST when you are buying goods from and selling outside of India.
Final Word: Do I Need GST for Dropshipping?
When you're an Indian dropshipper there are certain tax laws that you must follow. You might want to ask: 'do I need GST for Dropshipping?' and the answer is complicated. However generally speaking, yes you do but do speak to a tax advisor/accountant when you're setting up your Shopify business.
Recap:
Offers & Promos