Do You Have to Pay for Dropshipping?
Last modified: March 19, 2023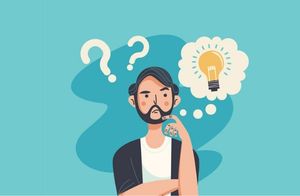 When you're setting up a dropshipping business you might be wondering about the costs of your business. There are such costs that you will be expecting like the cost to run your website and marketing. These are costs that can be controlled within certain constraints. For instance, several different Shopify basic plans have different price points. However, new business owners might wonder whether when you start: do you have to pay for dropshipping?
Recommended: 24 Best Shopify Dropshipping Apps [Sep, 2023]
#
Name
Image

Get a Free Custom Shopify Store
1

AutoDS

2

Spocket-World Wide Suppliers

3

Syncee - Global Dropshipping

4

Printful-Sell Printed and Embroidered Items

5

Sup Dropshipping

6

DSers-AliExpress Dropshipping

7

Zendrop - Dropshipping & POD

8

Dropshipman: Dropshipping & POD

9

AO - AliExpress Dropshipping by FireApps

10

Trendsi - Fashion Dropshipping

11

CJdropshipping

12

DropCommerce

13

Modalyst-Sell Brand Name Products

14

Ali Orders-Fulfill Orders Easily

15

Blanka - Private Label Beauty

16

Dropified-Automate Your Dropshipping Business

17

ProductPro

18

Spreadr App

19

Importify

20

Inventory Source

21

Roxie

22

Fulfillbot: Dropshipping Agent

23

KakaClo

24

Oberlo-Get the Best Produtcts for Your Site

Show More
What Costs are there when you have an Order?
One of the costs that you can expect to pay is when you have an order. When you receive an order it is like you're a normal or traditional eCommerce website. You get all the money that the customer is due to pay and then you have to tell the merchant about the order, giving them the details of the customer, the products ordered and shipping details.
Then the merchant will send an invoice to you in which you have to pay.
The difference between what the merchant charges you and what the customer has paid you is your profit. Ideally, you want to have a profit margin of about 40-70% on normal sales, though you can reduce this with sales to boost revenues during some periods.
These are costs that you have to pay.
Do you need to Pay to Start Dropshipping?
If you're wondering whether you have to pay to start dropshipping, then you will be pleased to know that you don't. There is no joining fee. You can use apps like Oberlo to get started with dropshipping with ease. These are free apps that can help you import products to your website and then help you to complete orders on a partially automatic basis.
The only costs that you're going to have upfront are the costs for your domain name, any themes that you wish to buy. There are some subscriptions but these can be as simple as the hosting for Shopify and the subscription for apps.
These costs can be very low and you can often make enough money from your sales to cover all these costs within the first two or three transactions in a month.
Other Costs you Must Consider
There are other considerations to your costs that you've got to put into place. For instance, you must ensure that you're paying the right tax, shipping costs and any marketing costs that you want to cover.
At the start of your business, you might want to advertise on platforms like Facebook. Facebook allows you to have a business page, if you promote this to attract likes and follows to your page you can improve the number of people who see your adverts.
Final Word: Do You Have to Pay for Dropshipping?
Do you have to pay for dropshipping? Yes, there are some costs for dropshipping, but you don't need to pay for products or pay suppliers before an order is made. Therefore, the financial barriers to starting your dropshipping business are really low.
Avi Klein
Vast experience in the online world. SEO expert, Web developer and consultant to several online companies.
Read more...
. Read more about
our approach
to reviewing themes and plugins.