Do you Need Insurance to Sell on Shopify?
Last modified: December 3, 2021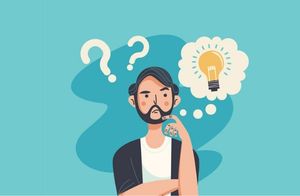 In short, your business does not need insurance if you're selling products on Shopify. They won't penalize you for not having insurance and will not ask you for proof of any policy before you launch your website. However, there are numerous reasons why you might want to consider protecting yourself with insurance when you want to set up a Shopify store.
Recommended: 14 Best Parallax Shopify Themes – [2023]
#
Name
Image

Get a Free Custom Shopify Store
1

Aspen-SEO Optimized Theme

2

Citrus-One Page Theme

3

Madrid-Search Engine Optimized

4

Vienna-Mobile Friendly Design

5

Kids Life-Shopify Kids' Website Theme

6

Booster

7

Wood Furniture Decoration-A Theme for Furniture Ecommerce

8

Interior-Furniture/Interior Theme

9

Los Angeles-Mobile Friendly Theme

10

Anormy-Multipurpose Theme

11

High Fashion-Clothing Theme

12

Uptown Jeans-Responsive Theme

13

Regolith-Horizontal Portfolio Theme

14

Shoptimized

Show More
The Advantages of Insurance for Shopify
There are many reasons why getting business insurance is a good idea for your store. For one, if your premises are broken into and stock is stolen, you have a backup that allows you to claim for the value of that stock and repairs to your premises.
You can also have claims made against you as a business if someone thinks you've sold them a defective product that has then injured them. Even something as simple as a cut can result in your company being sued by a claimant.
It is important to note that customers probably expect you to have an insurance policy in place to cover for this. If you don't, and the claim is successful, then you can be sure that you could end up losing out significantly from it. If you're not an incorporated business, then you can place your personal assets at risk as well as your business assets.
Another factor to consider is that insurance is there to help you. For example, if there is a hacking incident at your business and customer data is stolen, insurance can help you recover. Likewise, if there is a fire, insurance can help you fix your premises and replace lost stock/contents.
What to Think About When it Comes to Insurance
Insurance is an important part of running a business. Most businesses probably don't even need to use insurance, but the reassurance of it there is good. Customers also expect to see that you've got insurance. And some clients will demand that you have insurance to do business with you.
So be sure that you are looking at buying insurance for your brand. There are different types of insurance you might need. For instance, you could get digital protection, cybercrime protection, professional indemnity and public liability insurance. Be sure to speak to a broker before buying insurance as they will know better what you need and they're legally obliged to offer you the best advice available.
Final Word: Do you Need Insurance to Sell on Shopify?
Shopify won't stop you from selling without insurance on their platform. However, that doesn't mean that you shouldn't have insurance. It will protect you from claims made against your business and prevent financial loss should a claim made against you be enforced.
Avi Klein
Vast experience in the online world. Shopify Expert, SEO expert, Web developer and consultant to several online companies. Read more about
our approach
to reviewing themes and apps.