Do you Need Two Websites to Sell in more than One Country on Shopify
Last modified: December 3, 2021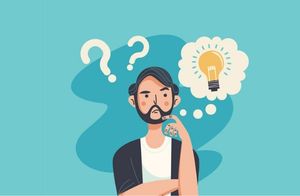 If you're succeeding in one area on Shopify, like the US, then you might want to try and get yourself into a new territory and sell there. This is often the case when you have lots of similar territories close together but are in fact different countries. For instance, many companies like to sell in Canada as well as the US. Or those in the UK might want to sell in Ireland as well.
One of the big questions often asked is whether or not you need two websites on Shopify to sell in these countries. Here are some things to consider.
Different Languages
One of the first things to consider is whether there are language barriers to you offering products to a new area. When you're talking about places like Canada and the US, there are limited language barriers. However, you might need to offer some multilingual support for the French speaking residents of Canada.
You can use an app that will allow you to translate your website and allow the visitor to see your website in their language. So it isn't always necessary to have another website if you plan to trade in a new country or expand your territory.
Currency
Likewise, currency can have major problems when it comes to operating in a new territory. For instance, in the UK they use the pound, but in Ireland, they use the Euro. Luckily there are lots of apps that can help with this with a currency switcher. These can automatically switch the price using the current exchange rates to make them better for your audience.
Currency switchers, like those used on Vitals, can be a great way for you to branch out without adding more costs to your website.
Cultural Impact
Another problem though, which might require a different website, is the cultural differences between places. For instance, in the US a lot is made of certain holidays like Independence Day. However, this is largely ignored in the EU. You also have different words for the same item in some areas.
If you order pants in the US, you're talking about a different clothing garment in Europe. So search and tags have to be redone. Therefore, you might need to have a new website in some cases.
Appearance to Customers
Another factor is whether your customers are going to trust your brand. You might find that if you want to sell in Europe, you will need a website for that area. They might not trust your US-based website because they won't understand you can ship there or you have European trading hubs.
Therefore, there is a question about what your customers will also think.
Final Word: Do you Need Two Websites to Sell in more than One Country on Shopify?
This is dependent on the needs when you're expanding your website. In some cases, you will not need a new website. However, there are going to be times when you might need to add a new website to your brand to sell to an audience in a different country or region.
Avi Klein
Vast experience in the online world. SEO expert, Web developer and consultant to several online companies.
Read more...
. Read more about
our approach
to reviewing themes and plugins.