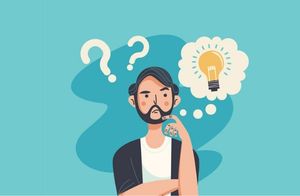 Do You Pay Tax on Dropshipping?
Last modified: January 4, 2022
Are you looking to establish a new dropshipping business but asking yourself: Do you pay tax on dropshipping? There are many different types of tax that you might need to pay. So here is a quick rundown for you.
Recommended: 14 Shopify Dropshipping Apps
#
Name
Image
Shopify

More Info

1

Spocket-World Wide Suppliers

More Info

2

Syncee - Global Dropshipping

More Info

3

Printful-Sell Printed and Embroidered Items

More Info

4

Oberlo-Get the Best Produtcts for Your Site

More Info

5

Modalyst-Sell Brand Name Products

More Info

6

Ali Orders-Fulfill Orders Easily

More Info

7

Dropified-Automate Your Dropshipping Business

More Info

8

Shopoo

More Info

9

ProductPro-Improve Your Dropshipping

More Info

10

Spreadr App-Dropship Amazon Products

More Info

11

Importify-Get Products from Tons of Suppliers

More Info

12

Inventory Source-Sync Thousands of Dropship Products

More Info

13

BigBuy EU Dropshipping-Dropship High End Brands

More Info

14

MXED-Pop Culture Goods

More Info

Show More
Do you Pay Tax on Dropshipping?
Yes, there are taxes that you need to pay when your dropshipping. Depending on your specific business model when dropshipping and where you're selling to and from will depend on the exact taxes that you will need to pay.
For instance, if you're selling in the US, the taxes can be different based on the state that you're in. While in the UK, you might need to pay tax depending on how much you're earning like those who earn more than £85,000 need to pay VAT, but those who are selling less than this don't pay any tax.
In the US, you might need to pay Income and Sales Tax. These are very important. And if you're importing products for your customers then might need to be custom and exercise taxes that you need to pay. Or if you're exporting products to customers, then you might need to pay exporting taxes.
To ensure that you're meeting your tax requirements, it is always better to speak to an accountant.
There are also ways that you can manage your tax amounts. Several tax apps can help you calculate how much you will owe. These can help you add costs to your products on dropshipping.
How to Manage Taxes on your Shopify Dropshipping Store
Using Shopify is one of the best ways that you can dropship to the world. There are lots of apps that can help you build a website and find the products that you need to sell to your customers. In addition to this, some options allow you to manage your accounts and taxes with ease. These apps can be easy or there are some premium options.
Remember that managing your taxes can also be better if you use an accountant. Sometimes they can let you know of ways that you can save on your tax bill by finding costs in your business that can be claimed against your taxes and reduce your tax burden.
Final Word: Do You Pay Tax on Dropshipping?
If you're wondering: do you pay tax on dropshipping? Then the answer is definitely yes. However, you need to speak to an expert to help you understand which taxes you need to pay and what the costs will be for you. Understanding this early can allow you to better manage your finances and ensure that you're not left short when it comes to paying your taxes.
Recap:
Offers & Promos