The 3 Best Dropshipping Print on Demand Products
Last modified: September 20, 2023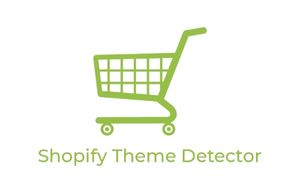 Many products can be considered the best dropshipping print on demand products. But do you know which ones will provide you with the best profits and the most sales? Here is a list of 3 options that are available to you and why you might consider dropshipping them.
Recommended: 14 Best Shopify Print On Demand (POD) Apps – [2023]
#
Name
Image

Get a Free Custom Shopify Store
1

Printful

2

Printify

3

SPOD

4

CustomCat

5

teelaunch

6

JetPrint

7

AOP+ Easy Print on Demand

8

T-Pop

9

Two Fifteen

10

WC Fulfillment

11

Factory4me

12

Pixels

13

Riverr

14

Print Partners

Show More
What are Dropshipping Print on Demand Products?
First, let's explore what we mean by dropshipping print on demand. These are products that have been bought by the customer from a brand, but the brand does not touch the products. Instead, a printer like Printful or Printify will create the products at one of their locations and then ship them to the company.
Therefore, dropshipping print on demand products is a mixture between print on demand and dropshipping. Though it is one of the most common print on demand models in use.
What are the Best Dropshipping Print on Demand Products?
Below are a list of the best dropshipping print on demand products. These products are often in high demand and offer you a chance to collect a good profit.
(Not drop on demand printing)
1. T-Shirts/Polos
T-shirts and polos are some of the top options when it comes to building a successful print on demand business. There are lots of different ways that you can customize your items when you want to create your own styles and design.
These items can also be bundled in together, so you can build a better revenue stream. Many high-street stores, for instance, will sell polo tops in twos or threes. There is no reason why you can't do the same.
2. Leggings
A versatile product that can be customized in numerous ways with your own fashion designs. Leggings can also be used in many different scenarios from those who are looking to have fashion labels can create a niche based on their designs. You can also direct your marketing to certain audiences like yoga enthusiasts, those who want comfortable wear at the weekend and more.
You can also use leggings within product bundles that allow people to save on the purchase, get an entire outfit and be happy. At the same time, the product bundle offers you a great way to increase the revenue coming into your store.
3. Caps
Caps are a mainstay of the print on demand business. This is because any design can be added to them and they can be unique. People like to have two or three caps in their collection at any time and you can create caps that are based on the weather or a specific event that has happened recently.
In addition, you can be very responsive to the latest trends. If a new slogan is trending, you can add that to a cap design and start selling it within hours. Caps can also be an impulse purchase. Allowing you to earn extra cash by having more items added to the cart during the checkout process through cross-selling popups.
Final Word: The 3 Best Dropshipping Print on Demand Products
Above are some of the best dropshipping print on demand products that you can sell on your Shopify store. Selling these can be a good way to get your business going. With Shopify, you can have your website created within just a few hours and be selling within 14 days.
Note that there are many other options you can sell such as cellphone cases.
Avi Klein
Vast experience in the online world. SEO expert, Web developer and consultant to several online companies.
Read more...
. Read more about
our approach
to reviewing themes and plugins.