How Many Shopify Stores Can I Have?
Last modified: August 1, 2020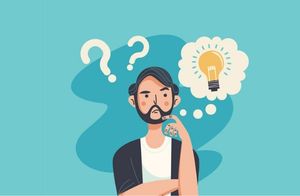 When you're an entrepreneur, you can often find that you have vested interests in more than one business. In fact, many retailers, even large brands, have more than one business. For example Walmart owns lots of other brands.
You could have one website that hosts the sales for all these brands. But this can be confusing. A customer will often search for the name of the brand rather than something else. Therefore, it is best if you have a unique URL for each and every brand that you're managing.
Why Do You Want More Than One Retail Store?
There are numerous reasons why you might want to have more than one retail business. For one, different products might require a unique branding to appeal to a specific audience. For instance, children's clothing can be very different from children's toys. There are even different themes for these different areas.
Or you might want an ecommerce store that sells products that are priced at the mid-point for the niche and another that offers similar products at a lower, bargain basement price level.
By having two brands, you can have these brands segregated and appeal to the respective audiences without discouraging the other audience. This should lead to a higher conversion rate and better revenues.
At the same time, if the niches are similar but the audience slightly different, you can help with the SEO. You can create articles that link between your stores when it is relevant. Inbound links are a fundamental part of the success of SEO.
The Benefits Of More Than One Shopify Store
However, there are numerous benefits of having both stores on Shopify. Number one, it means that you only have to learn how to manage one CMS. Another advantage is security. There is a chance that even with the best security there is a data breach on your business. With separate stores, you can reduce the size of the data compromised, reducing the problems you face.
Finally, there is the chance to build international businesses. Just like Amazon, you could have a different store for each territory you sell in (i.e. USA, Canada, UK, France, etc.). Although if you're on Shopify Plus, you can do this already. You can learn more about Shopify Plus here.
Final Word: How Many Shopify Stores Can I Have?
While there are challenges, there is also the ability to have as many Shopify stores as you like. There are higher costs but the potential rewards can be worth the extra investment.
Avi Klein
Vast experience in the online world. SEO expert, Web developer and consultant to several online companies.
Read more...
. Read more about
our approach
to reviewing themes and plugins.