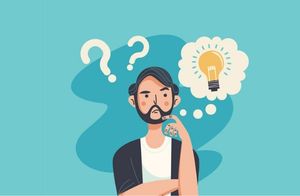 Shopify Pricing: How Much Does Shopify Cost?
Last modified: December 23, 2020
Shopify is not a free service. There are costs that you would need to pay for. There are several options available however, so you can pay for what you want to use.
The three main Shopify pricing plans are:
Shopify Pricing #1: Basic Shopify - $29 per month
This is the best plan for those new to Shopify and getting their site up and running. It contains a lot of features that can allow you to get started and be successful.
Shopify - $79 per month
This is a great option when you've built up a reputation and are starting to sell regularly on Shopify. You get a site that's more powerful with options to grow your site.
Shopify Pricing #2: Shopify Advanced - $299 per month
This is the most suitable package for those stores that have a lot of traffic and many orders per day/hour. This is an expensive option, but it has lots of features that can help you process the huge volume of traffic you have.
Shopify Pricing #3: Shopify Plus – Quote On Application
This is a special offer. It's perfect for businesses that are international and sell lots of products every hour. There are many great features on Shopify Plus that allow you to push your brand and make more profit. You can find out more about Shopify Plus here.
Shopify Pricing #4: Shopify Lite - $9 per month
This is a special option that allows you to add a Shopify cart to any website, sell via Facebook business pages and chat with your customers on Facebook Messenger. You can accept credit card payments as well.
For most of the plans above, you can try them out for free for 14 days. This allows you to check that Shopify is the right platform for your store.
You can also read our detailed blog post about Shopify Plus to see if it is the right platform for you.
Offers & Promos