How Much Money Do You Need to Start Dropshipping?
Last modified: March 19, 2023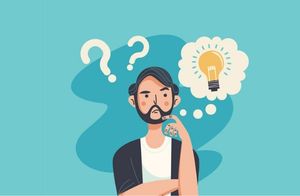 Starting a business isn't always cheap. It can be rather expensive in some cases. Some businesses like eCommerce can cost thousands, if not more, with website building, stock, equipment and more. However, dropshipping can be a different matter. So how much money do you need to start dropshipping?
What Costs are there for Building a Website?
There are numerous costs that you have to consider when you want to start any business. For one, you have to have a computer and this can be one that you buy for your business or it can be one that you already have. To run a dropshipping business you don't have to use specialist equipment. Therefore, any home computer will do. Shopify is a perfect example as its website design tools can be used even on a mobile device.
Then you need to have your domain. Domains can cost anywhere from between $1 and $20 for a year. You can have domains that last up to 10 years, but it is more common to buy a domain for two to three years. You will need to renew the domain after that.
Then you will need hosting. Hosting on Shopify is simple and it allows you several benefits. Shopify has apps and themes that are dedicated to dropshipping and make the process much easier. Hosting can be done in stages as well and you can start with one of the lower end hosting plans and move up as your business grows.
After this, you can then build your website. This includes getting a theme and making changes. Shopify has lots of great options that allow you to build a website cheaply and quickly. Some themes are free, which can lower your costs. There are also apps that can extend the functionality of your website. These are premium and free.
Adding Products to your Website
Now you can start to populate your website with products. This can be an easy job because what you need to do is connect one of the dropshipping apps, like Oberlo, to your website. Then you can search through several different platforms to find the products that you want to display on your website.
Then you can import them into your website. There is no cost to this. You don't buy products on dropshipping until your customers have made a purchase. The same can be said for other costs like delivery and any insurance you would like to place on the orders.
All payments that are made for products are done at the end of the billing period or when the order is made. That is why it is suggested that you have some funds that you can keep on the side to make the purchase from the merchants when you get an order while you wait for the customer's transactions to clear.
Final Word: How Much Money Do You Need to Start Dropshipping?
How much money do you need to start dropshipping? The answer is really simple, you need very little in reality as most costs are subscription payments which allow you to buy just the domain and get started very quickly.
Avi Klein
Vast experience in the online world. SEO expert, Web developer and consultant to several online companies.
Read more...
. Read more about
our approach
to reviewing themes and plugins.