How Print on Demand Merchandise can Increase Profits
Last modified: January 29, 2022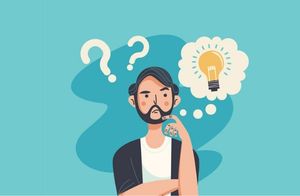 When it comes to some YouTube, Podcasting and influencer brands, there is a lack of revenues that can be generated. Sometimes the advertising streams from the related activities are just not enough. Though there are some other revenue streams, print on demand merchandise can be one of the best ways for you to improve revenues and give back to your audience.
Why Sell Print on Demand Merchandise?
There are many reasons why POD merchandise can be a great source of income for influencers. The first is that the items can be designed to have a specific brand element to them that makes them unique to you. Another thing is that apart from designing your products, there is very little that you have to do. The printing and fulfilment are done for you with many brands including Printful and Printify.
A great thing about merchandise is that you can also tailor the choice of products to things that are more unique for you. For instance, if you're a tech YouTuber, you can sell mouse mats or laptop bags in your merchandise.
How to Sell Merchandise for your Brand
There are numerous ways that you can sell merchandise for your brand, but it can be tough when you probably have lots of channels. For instance, you might have YouTube, Instagram, Facebook, Twitter, a podcast and even a blog that you use to communicate with your audience.
Combining all of these could be a good website. Websites that are hosted on Shopify can be a great way to sell more merchandise. This is because Shopify is really easy to use and there are lots of great themes that you can use that can be tied directly to your niche.
You can also use Shopify to connect audiences to a mailing list. Email marketing is one of the best ways that you can improve your website's revenues. So be sure that you use gamification apps, popup apps and more to ensure that you collect email addresses from website visitors.
At the same time, email can be a good way to improve your reach as an influencer.
Regularly Change Options
When you look at the best influencers online they're constantly removing products from their offerings and creating new products to sell. There are several reasons for this. For one, audiences know that products will only be on offer for a short while, this creates scarcity and can push up prices and increase sales.
In addition, it means they can create new products based on what is currently going on in their careers.
Final Word: How Print on Demand Merchandise can Increase Profits
Print on demand merchandise can be a great way to increase profits if you're an influencer. There are lots of options and you can tailor the products to your needs. In addition, it is a risk-free option as you never have to pay for stock until it has been bought by a customer.
Avi Klein
Vast experience in the online world. SEO expert, Web developer and consultant to several online companies.
Read more...
. Read more about
our approach
to reviewing themes and plugins.