How Print-on-Demand Merchandise can Increase Profits
Last modified: October 4, 2023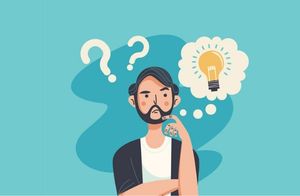 When it comes to some YouTube, Podcasting, and influencer brands, there is a lack of revenues that can be generated. Sometimes the advertising streams from the related activities are just not enough. Though there are some other revenue streams, print-on-demand merchandise can be one of the best ways for you to improve revenues and give back to your audience.

Key Takeaways
1
Shopify is user-friendly and offers themes tailored to various niches, enhancing brand merchandise sales.
2
Combining social media and a Shopify website can significantly boost the reach and sales of your brand merchandise.
3
Utilizing email marketing, especially through Shopify, can amplify revenues and extend the brand's reach.
Recommended: 14 Best Shopify Print-On-Demand (POD) Apps – [2023]
#
Name
Image

Get a Free Custom Shopify Store
1

Printful

2

Printify

3

SPOD

4

CustomCat

5

teelaunch

6

JetPrint

7

AOP+ Easy Print on Demand

8

T-Pop

9

Two Fifteen

10

WC Fulfillment

11

Factory4me

12

Pixels

13

Riverr

14

Print Partners

Show More
Why Sell Print on Demand Merchandise?
There are many reasons why POD merchandise can be a great source of income for influencers. The first is that the items can be designed to have a specific brand element to them that makes them unique to you. Another thing is that apart from designing your products, there is very little that you have to do. The printing and fulfillment are done for you with many brands including Printful and Printify (or others. Check out our list of POD apps here).
A great thing about merchandise is that you can also tailor the choice of products to things that are more unique for you. For instance, if you're a tech YouTuber, you can sell mouse mats or laptop bags in your merchandise.
How to Sell Merchandise for your Brand
There are numerous ways that you can sell merchandise for your brand, but it can be tough when you probably have lots of channels. For instance, you might have YouTube, Instagram, Facebook, Twitter, a podcast and even a blog that you use to communicate with your audience.
Combining all of these could be a good website. Websites that are hosted on Shopify can be a great way to sell more merchandise. This is because Shopify is really easy to use and there are lots of great themes that you can use that can be tied directly to your niche.
You can also use Shopify to connect audiences to a mailing list. Email marketing is one of the best ways that you can improve your website's revenues. So be sure that you use gamification apps, popup apps and more to ensure that you collect email addresses from website visitors.
At the same time, email can be a good way to improve your reach as an influencer.
Regularly Change Options
When you look at the best influencers online they're constantly removing products from their offerings and creating new products to sell. There are several reasons for this. For one, audiences know that products will only be on offer for a short while, this creates scarcity and can push up prices and increase sales.
In addition, it means they can create new products based on what is currently going on in their careers.
Enhancing Business Growth with Print-on-Demand
Efficient Business Model
Print-on-demand has emerged as a highly efficient business model, especially for entrepreneurs looking to minimize overhead costs and risks. It operates on a straightforward principle – products are printed and shipped as customers place orders, eliminating the need for bulk inventory.
This model is not only cost-effective but also environmentally friendly, reducing waste generated from unsold products. We've leveraged this approach to offer a diverse range of products without the financial strain of maintaining a large inventory.
Customization and Diversity
One of the significant advantages we've observed and experienced in print-on-demand is the ability to offer customized products. This flexibility caters to a diverse audience with varied tastes and preferences.
Whether it's apparel, household items, or office supplies, customers enjoy a personalized shopping experience. We've successfully expanded our product offerings, reaching broader markets and accommodating niche customer segments with ease.
Quality and Customer Satisfaction
Quality assurance is paramount in print-on-demand. We've collaborated with reputable third-party vendors who uphold stringent quality standards, ensuring that every product delivered meets the expected quality.
Customer satisfaction remains at the core of our business, and through print-on-demand, we've streamlined the production and delivery processes, enhancing the overall customer experience and fostering brand loyalty.
Strategic Advantages of Print-on-Demand
Brand Expansion
Print-on-demand has been instrumental in our brand expansion efforts. The ability to test new products in real-time, gather customer feedback, and make informed decisions has optimized our product development strategy.
We've introduced various products to the market, gauging customer reception and demand, allowing us to refine our offerings and strategically position our brand in competitive markets.
Profitability and Sustainability
Profit margins are a critical aspect of any business. While print-on-demand offers lower overhead costs, pricing strategies are tailored to ensure profitability.
We've mastered the art of balancing cost-effective production and competitive pricing, ensuring that our customers receive value for their money while maintaining our profit margins.
Sustainability is integral, and through print on demand, we've adopted an eco-friendly approach to business, aligning with global sustainability goals.
Technology Integration
In our years of digital marketing and development, we've seen technology play a pivotal role in business growth. Print-on-demand is no exception.
We've integrated cutting-edge technology to enhance design, printing, and shipping processes. Our customers enjoy a seamless online shopping experience, characterized by efficiency and convenience.
Technology has not only optimized operational efficiency but also enriched the customer experience, setting us apart in the competitive e-commerce landscape.
Conclusion: How Print-on-Demand Merchandise Can Increase Profits
Print-on-demand merchandise can be a great way to increase profits if you're an influencer. There are lots of options and you can tailor the products to your needs. In addition, it is a risk-free option as you never have to pay for stock until it has been bought by a customer.
Some niches to consider:
Both are completely different but could be really interesting.
FAQs
What are the common mistakes to avoid in Print on Demand?

Some common mistakes include not understanding sizing, not being aware of production and shipping times, and not providing proper garment care instructions.

How can I boost profits from my Print-on-Demand merchandise business?

Focus on offering high-quality, unique designs and enhancing customer experience while optimizing operational efficiency and utilizing effective marketing strategies. Regularly analyze data, adapt to market trends, and expand your reach to diverse markets to increase sales and profitability.

How does Print-on-Demand differ from traditional dropshipping?

While both models do not require inventory, PoD focuses on customizing products per order, whereas traditional dropshipping involves selling pre-existing products.
Avi Klein
Vast experience in the online world. Shopify Expert, SEO expert, Web developer and consultant to several online companies. Read more about
our approach
to reviewing themes and apps.