How Removing an Old App from Shopify can Improve Performance
Last modified: December 3, 2021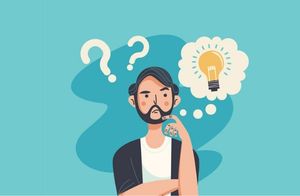 When it comes to performance on your website you're probably interested in just a couple of metrics: revenue and profit. These are important factors, but there is so much that goes into these factors that while you're monitoring and trying to get more people into your business to build these, you're not looking at factors that can make a significant difference to your revenue and profits without needing to find more traffic.
Recommended: The 13 Best Shopify Traffic Apps – [2023]
#
Name
Image

Get a Free Custom Shopify Store
1

Privy

2

Justuno

3

Conversio Marketing Automation

4

Seguno: Email Marketing

5

Flightplan

6

Gleam

7

Plug In SEO

8

SEO Manager

9

Ultra SEO

10

ReloadSEO

11

Vitals

12

Sales Rocket

Show More
Speed is a Factor
One of the common problems is with speed. Speed is vital with customers. They are used to and expect websites to be fast. All the major websites have loading times that are less than one or two seconds. Yet many eCommerce sites can have loading times that are in excess of 8-9 seconds. This is slow.
The average customer will abandon your store if it takes more than four seconds to load. And for every second that it takes your store to load, you're losing 7% of your revenue.
Therefore, an 8-9 second loading time and you're losing 56% of your revenue, at least.
There are many ways that you can increase the speed of your Shopify store. Shopify itself is known to be a fast option, but their platform can still offer trouble if you haven't optimized your site for performance.
A good theme is a great way to start. Those who use Booster often find that their loading times are super fast. But this isn't always the best theme for everyone (though it is a really good one).
Removing Old Apps
One of the problems that you might have is with old apps that are sitting on your Shopify store. Every time that an app is installed on your store, code is added to your website's core programming. When a customer loads a page on your site, they're also downloading the code for that app onto their browser. This is regardless of whether your website is using the app or not.
The more code that a browser has to download to render, the longer it will take for the user to see your website. Therefore, there is more than a slight advantage for you remove old apps from your Shopify store.
Consider carefully every time that you install an app. What is the value of the app? For instance, Vitals is one of the best apps available on Shopify. It is multipurpose and offers lots of features to grow your business. The same can be said for Sales Rocket.
However, if you aren't going to be using the majority of those features on your website, then all you're doing is stuffing your website with useless code that will slow it down. Instead, you might be better off using two or three different apps than just one app on Vitals.
However, if you're using a large proportion of functions on those multipurpose apps, then you might find speed is better. This is because the coding for numerous apps is always going to be more than the coding for a single app that has all the features, within reason.
Final Word: How Removing an Old App from Shopify can Improve Performance
Old apps on your Shopify store are only going to slow you down. Instead, you need to remove apps that have no financial benefit to you. Even a slight reduction in your coding can improve revenues and profits on your business, something that, in the end, is the main goal of your website.
Avi Klein
Vast experience in the online world. SEO expert, Web developer and consultant to several online companies.
Read more...
. Read more about
our approach
to reviewing themes and plugins.