How Selling Print on Demand Notebooks can Reward your Business
Last modified: September 21, 2023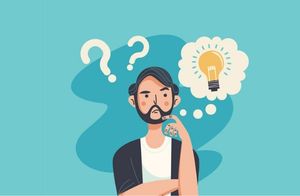 Many products can help you raise profits for your business. One of those that is often overlooked is Notebooks. There are many printers, including Printful (check out the other Shopify POD apps) that allow you to sell print on demand notebooks (and other printable items like notebooks). But why should you pursue this product and what are the potential rewards.
Recommended: 14 Best Shopify Print-On-Demand (POD) Apps – [2023]
#
Name
Image

Get a Free Custom Shopify Store
1

Printful

2

Printify

3

SPOD

4

CustomCat

5

teelaunch

6

JetPrint

7

AOP+ Easy Print on Demand

8

T-Pop

9

Two Fifteen

10

WC Fulfillment

11

Factory4me

12

Pixels

13

Riverr

14

Print Partners

Show More
Demand for Notebooks
There is a high demand for notebooks. Between 2020 and 2024 the expected growth is predicted to be 9%. This is more than $18 billion across the world. One of the biggest growth markets are those notebooks with interesting designs. Designs on notebooks have become a fashion accessory in some places and especially among pre-teens and teens.
Therefore, in a growing market and with the demand for more unique styles, then you can certainly be sure that there are opportunities out of there for a new business.
Low Costs
One of the biggest advantages of the POD notebooks market is the low cost to get started. All you really need to do is to create your website, using Shopify is a great option, and then create a custom design with your printer. You don't need to buy any stock upfront. When an order is placed on your website, that is when you pay for the product and only the amount that has been ordered.
Low Time Investment
There are lots of great ways that you can save time on your new business. For one, you can automate a lot of your marketing. Some email marketing apps will automatically create email campaigns for you, promoting your latest products and offers for you.
In addition, when an order is made, the printer you work with will automatically print and send out the order. You don't need to do that at all.
Additional Products
One of the best ways to increase the order values on your store is to cross-sell. With notebooks, this can be easily done. For instance, you can add pens, pencils, and other stationery to your catalogue to help you get customers to order more from you. The more that they order, the more revenue and profit that you can make for your business.
You can also change the notebooks depending on the season, recent events and even new artistic designs.
Notebooks Bought in Groups
One of the biggest advantages of notebooks is that they are often bought in groups. This gives you more chance to make more profits with sales. In some cases, you can sell dozens of notebooks when you make sales with businesses and other organizations.
Final Word: How Selling Print on Demand Notebooks can Reward your Business
When you're looking to sell print on demand notebooks, you can claim some excellent rewards for your business. They're in high demand and they're a growing sector. Therefore, you can build a very successful business.
Avi Klein
Vast experience in the online world. Shopify Expert, SEO expert, Web developer and consultant to several online companies. Read more about
our approach
to reviewing themes and apps.