How to Add a New Product Using Shopify POS
Last modified: April 21, 2023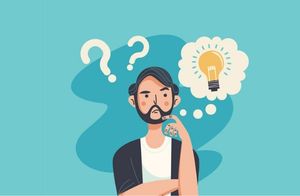 Not all Shopify stores are just online. You might be a store that has a brick and mortar presence too. Or, you might go to trade shows and have the Shopify POS for iPad, iPhone and Android. The Shopify POS is a great tool and it allows you to keep all your product stock levels synchronized. It also means that you can manage a lot of your retail store from the Shopify backend regardless if you are online or not, with the help of some specific Shopify POS apps.
There are plenty of tools that can help you with elements of co-ordinating your retail store and website without too much hard work.
Recommended: 12 Best Shopify POS Apps [Sep, 2023]
#
Name
Image

Get a Free Custom Shopify Store
1

ConnectPOS

2

Shopify Point of Sale

3

Erply POS Integration

4

Selly United

5

POS Membership

6

POS Local Delivery

7

Sesami: Appointment Booking

8

Unitpricer

9

GoFrugal POS Connect

10

Draft Orders For POS

11

DeskPOS — Desktop PC POS APP

Show More
What is Shopify POS?
If you're not familiar with Shopify POS, here is a quick description. The Shopify POS is an integration tool that allows you to combine face-to-face sales with online sales, allowing you to have both online and offline presences but on one system. You use an iPad, iPhone or Android device as a sales terminal to capture payments from customers in your store.
The Shopify POS system can handle credit and debit cards and turns the device into a cash register. The app also allows your visitors and customers to view the product catalog easily.
Within the Shopify POS area, you can add new products while you're at work. Therefore, you can manage products without going into the backend of your Shopify store. This can be easier if you're working in a warehouse or on the shop floor. When the product is added via your Shopify POS system, you will find that it is added on all other sales channels. Therefore, if you sell on Amazon or eBay too, then you will have the products listed there.
You can also make changes to products if you need to.
Adding a New Product via Shopify POS
Here are the instructions on how you can add a new product to your store, online website and other sales channels via Shopify POS.
Step 1 – Shopify POS
Ensure that you're signed into your Shopify POS account and that you're connected to the internet.
Step 2 – Tap the + Button
Next you need to tap on the + button on the Shopify POS checkout screen.
Step 3 – Enter Product Information
Now you will be given the opportunity to enter in the new product information. This should include the product's title, price and inventory status. You can also add a description here, but you might want to do this later via your Shopify admin dashboard.
Step 4 – Add Image for New Product
Now click on the image button to add a product image. Ensure that your product image meets all the best practices for product imagery. The better the image, the more sales you will get online.
Step 5 – Save
Tap on the 'Save Product' option. The product will now appear on the 'Products' page on your Shopify store, and in the Shopify POS checkout screen.
If you would like to edit the product, like to create a product description, make changes to the title, tags and more, then you have to enter your Shopify admin. Products can only be deleted from the Shopify admin pages.
Final Word: How to Add a New Product Using Shopify POS
Add a new product to your Shopify POS using the instructions above. This will help you while you're managing your store and need to add products that have just come into stock.
Avi Klein
Vast experience in the online world. SEO expert, Web developer and consultant to several online companies.
Read more...
. Read more about
our approach
to reviewing themes and plugins.