How to Add a Survey/Questionnaire Before the Checkout on Shopify
Last modified: December 3, 2021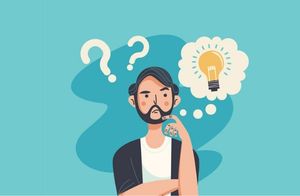 You need to learn more about how your customers think when they're buying off your store. Therefore, you might want to add a questionnaire or a survey that sits before the checkout process to gain insight into their thoughts and opinions. Their feedback can help you make business decisions.
For instance, they can let you know whether customers would be delighted by a subscription offer and would a free shipping discount/general discount be more welcome by the customers. Or it could be about the prices or the website design and whether improvements can be made.
Collecting information early has some advantages. It normally means that you get more feedback from the visitors on your website. This can be really beneficial for your website's long term plans. But it can also reduce the number of sales you make as it becomes a barrier to purchasing. But for short term projects, it can be a great option.
Recommended: The 10 Best Shopify Survey Apps – [2023]
#
Name
Image

Get a Free Custom Shopify Store
1

Reputon Customer Reviews App

2

Popup

3

Feedback Rebates

4

NPS Survey Feedback Poll

5

Zigpoll ‑ Survey & Form Popup

6

Survey & Poll | Feedback Forms

7

Replay Site Recorder & Surveys

8

Enquire Post Purchase Survey

9

Grapevine Post Purchase Survey

10

Post‑Purchase Survey Question

Show More
Does Shopify Offer this Function?
Currently, Shopify does not have the features to allow you to add a survey at the checkout page. There are options where you can create custom coding that can create this option on your website. However, if you're going to do this, you'll need an expert in Shopify and this can be very expensive. There are other, less costly, options that are available to you.
For instance, you can use an app. There are numerous Shopify apps that can help you get feedback from customers in such a way that can prevent more people abandoning their cart on your website.
Customer Guru
One option is using the Customer Guru app. This app allows you to build surveys that include A/B tested subject lines and implement them on your website. Surveys can be written in different languages so those with a worldwide audience could benefit from this app.
The app is very versatile and can get more responses thanks to the level of detail that you can go into. In addition, you can get automated reports that explain specific customer behaviors on your website.
POWR Survey & Feedback Forms
POWR is a great app that offers you 20 fields where you can collect information from customers and visitors to understand their behaviors. This can also be used to collect information from those who are shopping in your physical store, so it is a powerful app for you.
The app can integrate easily with Google sheets, so you can track information and analyze results really easily. You can also customize the survey with personable information such as emojis, colors and custom fonts.
Enquire Post Purchase Survey
This app has a development team that claims it has a 50% completion rate. Therefore, you can gain a lot of insightful information, if the claim is accurate. You can also share lots of information such as where they heard about your store.
This can help you plan for future marketing campaigns, sales in the future and more activities that can help you grow your business.
Grapevine Post‑Purchase Survey
Grapevine can analyze lots of different aspects of your customers' behaviors and get to the details. It will also attach the exact amount that the customer spent, something that can help you link behavior and feedback to actual spend.
All this information can be used by your marketing team for better results.
Final Word: How to Add a Survey/Questionnaire Before the Checkout on Shopify
Adding a survey/questionnaire to your Shopify store is really easy with an app. There are free apps available and some premium options. If you don't want to use an app, there is always custom coding as well.
Avi Klein
Vast experience in the online world. Shopify Expert, SEO expert, Web developer and consultant to several online companies. Read more about
our approach
to reviewing themes and apps.