How to Add Amazon Affiliate Products to Shopify
Last modified: March 3, 2022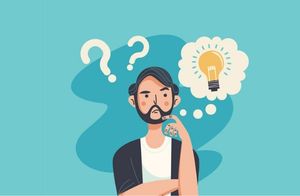 Are you looking into how to add Amazon affiliate products to Shopify? This isn't as hard as you might think. Here are some of the options that are available to you.
Add Products Normally
The first option is to add your Amazon affiliate products to your Shopify website as the normal way. This includes logging into your website, going to your store and then adding a product. The problem with this option is that you need to create a way where the 'add to cart' button goes to the Amazon website and you need to make sure that it goes to the correct Amazon website.
Getting to the right Amazon website is really important because each site they have requires you to have a separate account. You can't just register on the Amazon.com website and then expect your affiliate links to work for every Amazon website.
There are ways to do this. One of these is to use an app. A good app for you to try is the QuickLink app. This app allows you to replace links for the products direct to the product on any website, including Amazon. This is better if you're only using one Amazon website, however. If you want to promote your store across different Amazon stores, you might need to use another app.
Amazon Associate Connector App
One of the top options for connecting your website to Amazon that allows you to connect your store to Amazon and link to Amazon products is the Amazon Associate Connector app. The advantage of this app is that you can import products directly from the Amazon website, which includes high-resolution images.
You can also build trust with your audience thanks to imported reviews that can be collected from Amazon. However, be careful with this option. Amazon can sometimes object to other brands using their reviews. But you're not selling the products yourself, only using affiliate marketing with Amazon, so normally they will make an exception.
The app will also keep up to date. It will regularly check for the latest price and stock levels. Therefore, you can be sure that you're not advertising products that Amazon is no longer selling or has drastically risen or lowered the price.
Agora
The Agora Affiliate Marketing tool is a great option for those who want to have complete localization for their website. This app has that feature, so when a customer clicks on a product and they're based in the EU, they will be taken to the right local Amazon store for them. This can help you increase your website's conversion rate.
There are also options that allow you to import your Amazon products direct into your Shopify store. This takes just a few clicks to get going. Then there are options for price and stock synchronization.
Therefore, you can have more control over your website and the products. And it ensures that customers don't get annoyed with what you're advertising.
Final Word: How to Add Amazon Affiliate Products to Shopify
Above are the three best options on how to add Amazon affiliate products to your Shopify website. Which one you choose will depend on the business model that you want to have. Let us know in the comments which option you've chosen.
Avi Klein
Vast experience in the online world. SEO expert, Web developer and consultant to several online companies.
Read more...
. Read more about
our approach
to reviewing themes and plugins.