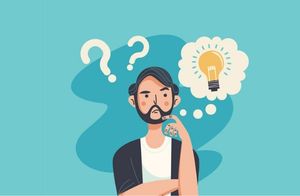 How To Add Dropship Products To Shopify
Last modified: December 2, 2021
When you start a dropshipping business on Shopify, you have to add products to your store. There are various ways of doing this. Here's a quick run down of all the options for you to create dropshipping products on your Shopify Store with their pros and cons.
Recommended: 16 Shopify Dropshipping Apps
#
Name
Image
Shopify

More Info

1

Spocket-World Wide Suppliers

More Info

2

Syncee - Global Dropshipping

More Info

3

Printful-Sell Printed and Embroidered Items

More Info

4

Sup Dropshipping

More Info

5

DropCommerce

More Info

6

Oberlo-Get the Best Produtcts for Your Site

More Info

7

Modalyst-Sell Brand Name Products

More Info

8

Ali Orders-Fulfill Orders Easily

More Info

9

Dropified-Automate Your Dropshipping Business

More Info

10

ProductPro-Improve Your Dropshipping

More Info

11

Spreadr App-Dropship Amazon Products

More Info

12

Importify-Get Products from Tons of Suppliers

More Info

13

Inventory Source-Sync Thousands of Dropship Products

More Info

14

BigBuy EU Dropshipping-Dropship High End Brands - Inactive

More Info

15

MXED-Pop Culture Goods - Inactive

More Info

16

Shopoo

Inactive

Show More
1. Manually Enter Them Into Your Website
The first option is to manually enter the products into your store. This is a great option if you have a dropshipping store that has a partner that doesn't have a Shopify integration and there are few products to upload. It allows (forces) you to customize all the products from scratch so there are no Google penalties and at the same time, can help you make the products look much more unique on your store.
The problem with manually entering the products into the store is that it takes a long time. This could be better spent. It also has a higher chance of mistakes being made and you have to find a manual way for your products to be ordered when a customer makes an order with you.
2. Bulk Uploading Products From CSV file
Another option to manually add products to your store is to use a csv file to upload products in bulk to your store. You can use an app, like Bulk Product Editor & Sync, which can allow you to import, export and bulk edit products. It is a great option that allows you to save time. Your dropshipper should also be able to provide you with a csv file with all the products.
If they don't then you will need to create this yourself. The problem with this option is that making changes either needs to be done one at a time on the csv file or through the Shopify dashboard. But it is a much more effective, accurate and time efficient way of adding products to your website.
3. Using An App
If you want to dropship products from stores like AliExpress, then you can forgo the previous options and use apps like Oberlo to automatically import products to your store. The advantage of this option is that it allows you to add images, products, prices and more to your store with a click of a few buttons. In addition, you can make changes to the products either through the Oberlo interface or when the products have been uploaded to your store.
This method can also provide you with an automatic way to create orders with your dropshipping partners, allowing you to make more of your time. This time could be spent better on your website, marketing or fulfilling customer service responsibilities.
Final Word: How To Add Dropship Products To Shopify
When it comes to adding dropshipping products to Shopify, there are three main options. Each have their advantages and disadvantages, but they all offer you the same thing in the end: a way to build a great dropshipping business. If you want to know more about dropshipping, then you can read our guide here and find out whey AliExpress reviews can be a great option to boost trust on your site with this article.
Recap:
Offers & Promos