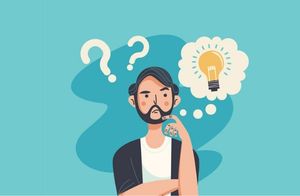 How to Add New PIN for New Staff on Shopify POS
Last modified: December 3, 2021
When utilizing the Shopify POS system with staff, you need to give staff their own accounts with PIN codes that they use to log in. This is a safety measure and one that allows you to track staff usage of Shopify POS.
Recommended: 10 Best Shopify POS Apps
#
Name
Image
Shopify

More Info

1

DeskPOS — Desktop PC POS APP

More Info

2

Draft Orders For POS

More Info

3

Erply POS Integration

More Info

4

Selly United

More Info

5

POS Membership

More Info

6

POS Local Delivery

More Info

7

GoFrugal POS Connect

More Info

8

Sesami: Appointment Booking

More Info

9

Unitpricer

More Info

Show More
Step 1 – Staff
The first thing you need to do is to go to your Shopify POS system and then select the store that you're going to manage and choose 'Staff'.
Step 2 – Add Staff
Now you're in the 'Access only to POS app' section of the POS app, you should select the option that reads 'Add Staff'.
Step 3 – Add Staff Information
Now you must add all the credentials for the new staff member. This should include their first name, surname and email address. This step shouldn't be too long.
Step 4 – Enter Pin Number
Now you will need to enter a four-digit PIN number for the staff member. You're also able to automatically generate a new PIN for the staff member. This is for the staff member to log into their Shopify POS by the staff member themselves.
Step 5 – Add PIN
Now you can tap the 'Add PIN' button and this will connect the staff account to the PIN code.
Final Word: How to Add New PIN for New Staff on Shopify POS
When it comes to making sure staff can take payments on your Shopify POS, then you need to give them a staff account with a PIN code. This protects you and them from misuse of the POS system from unauthorized persons. It also allows you to track performance and activities while the staff member is working for you.
Recap:
Offers & Promos