How To Add Pick Up In Store Option In Shopify?
Last modified: November 15, 2023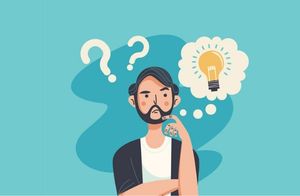 Sometimes customers don't want to have their products delivered by a courier or you later on. They want to have their products collected by themselves or another individual. With Shopify, this might seem challenging. After all, Shopify is designed as an eCommerce store. However, it does have the functionality for you to allow customers to pickup orders from your physical store(s).
This pickup can be from a retail store, curbside or any other location. But you will need to enable this option within your Shopify store locations. And the rate for local pickup is set to free. This cannot be changed.
When the order has been placed, the system will also require you to verify that each item on the order is in stock. When the item has been verified, you can send a notification to the customer that the order ready. Shopify also allows you to attack a pickup slip that can be attached to the order for the customer to keep for their records.
When the customer collects the order from your store or at the curbside, you will need to change the order status from inside your Shopify admin panel. It will read unfulfilled by default, but you can record it as fulfilled. This will signal to all staff members that the order has been completed and there are no further actions needed on the order.
Key Takeaways
1
To use Shopify's local pickup option, ensure your brand has fewer than 20 locations and meets setup requirements.
2
To set up local pickup on Shopify, log in, go to 'Shipping and Delivery,' configure 'Local Pickup,' and save.
3
Local pickup is free and includes stock verification, order readiness notification for customers, and post-pickup status update.
Recommended: 10 Best Shopify Store Pickup Apps – [2023]
#
Name
Image

Get a Free Custom Shopify Store
1

In Store Pickup Local Delivery

2

Store Pickup Click and Collect

3

Store Pickup & Local Delivery

4

Zapiet ‑ Pickup + Delivery

5

Store Pickup by Genie Apps

6

Store Pickup + Local Delivery

7

HK Pickup: Store & SF Express

8

Simple In Store Pickup

9

Alpaca: Pickup and Deliveries

10

Reserve In‑Store

Show More
Eligibility
For you to be able to use the local pickup option on your Shopify store, your brand should:
have fewer than 20 locations.
have enabled the multiple location inventory options.
have enabled the multi-origin shipping option.
those on Shopify Plus must have their custom checkout disabled.
How To Setup The Local Pickup Option
Setting up the local pickup option is rather simple. When you create the options you will need to select specific information that will help you and customers set expectations. This prevents confusion and helps you to build a strong relationship with the customer. It can also build trust and prevent customers calling up to ask about their order, making your business more efficient.
So, here are the steps to setting up Shopify local pick-up on your store.
Step 1 – Login
The first thing to do is to login to your Shopify store's admin panel.
Step 2 – Shipping And Delivery
From your admin panel, you need to go to the 'Settings' option on your Shopify panel and then to the 'Shipping and Delivery' option.
Step 3 – Local Pickup
Under 'Local Pickup' next to the location that you want to manage, you should see a button that says 'Manage', click on this. If there are several locations where you want to display this, then you should click on the 'Show More' option to display all locations for your brand.
Step 4 – This Location
Then find the button that says 'This Location Offers Local Pickup' and then select this.
Step 5 – Information
Under 'Information At Checkout', you can change the settings that meet your pickup requirements. This will change between brands and possibly even your own locations, so check this carefully.
Step 6 – Save
When complete, click on the 'Save' option.
Conclusion: How To Add Pick Up In Store Option In Shopify
When it comes to offering local collection, you're giving your customers more choice in their order. The above option is great for small brands. However, if you have more than 20 locations, then you will need a better solution and this can be provided by the Zapiet app, which can help you manage pick-up and local deliveries for your store.
FAQs
How do I handle returns for items picked up in-store?

For in-store pickups, handle returns as per your store's policy. Ensure clear communication of return procedures to customers.

Can I customize the pickup instructions for customers in Shopify?

Yes, you can customize pickup instructions in your Shopify store to guide customers. This ensures clarity and efficiency in the pickup process.

Is it possible to integrate third-party apps for better in-store pickup management?

Yes, Shopify supports integration with third-party apps for enhanced in-store pickup management, offering additional features and flexibility.
Avi Klein
Vast experience in the online world. Shopify Expert, SEO expert, Web developer and consultant to several online companies. Read more about
our approach
to reviewing themes and apps.