How to Add Print on Demand Sticker Sheets to Shopify
Last modified: September 20, 2023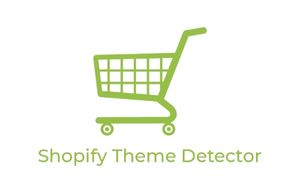 Are you looking to add print on demand sticker sheets to your Shopify store? The process of adding print on demand sticker sheets to your Shopify store is really easy to do. Here is the way that you can add it to your store.
Recommended: 14 Best Shopify Print On Demand (POD) Apps – [2023]
#
Name
Image

Get a Free Custom Shopify Store
1

Printful

2

Printify

3

SPOD

4

CustomCat

5

teelaunch

6

JetPrint

7

AOP+ Easy Print on Demand

8

T-Pop

9

Two Fifteen

10

WC Fulfillment

11

Factory4me

12

Pixels

13

Riverr

14

Print Partners

Show More
Choose a Printer
There are numerous printers that can offer you print on demand sticker sheets. All you need to do is to add the app to your Shopify website to connect your website to the printer. You can see the list of the best print on demand apps that can be added to your website, or you can connect directly to Printful, Printify or SPOD.
You want to choose a printer that has good costs, customer service and the printers close to your customers. If you're selling across the world, then you want to have printers that have lots of different printing facilities.
Create your Designs
Next, you need to create your designs. You need to create lots of different designs. Customers will want to have a choice and they might want to buy several designs from you. The more designs you have with print on demand, the higher the chance for a conversion and the more revenue you can expect to earn on your website.
The advantage of print on demand models is that you're not financially tied to designs. If something is not working, you can discontinue the design without a financial cost to your business.
You can also create designs that are only available through certain times of the year. For instance creating Easter stickers, Christmas stickers and more.
If you are into the clothing niche for example, you could create a swimsuit with a specific holiday design, or if you sell sports products, you can design a skateboard with a picture of Santa on it.
Pricing
Now take some time to create your pricing model. Ideally, you want your prices to be between 40 and 70% more than you're being charged by the printer. So if you're being charged $10 for a sticker sheet, you should be charging $14 to $17 for it.
It is also important to consider how you're going to sell the stickers. Are they going to be the main product on your website or an impulse purchase? Impulse purchases tend to have a lower profit margin because they're designed to just increase the profitability of an order slightly and should be low-cost to create more incentive for the customer to make a purchase.
Marketing
Now you need to market your product. If your stickers are to be impulse purchases, try adding them to a cross-selling system that allows you to market the product when a customer has added in another product.
Social media, SEO and email marketing can also be great ways that you can build an effective sales path for your website's products.
Final Word: How to Add Print on Demand Sticker Sheets to Shopify
If you're looking to add print on demand sticker sheets to your Shopify website, then above are the steps that you need to take. It is really easy to do and you can build a successful business whether stickers are your main product or not.
Avi Klein
Vast experience in the online world. SEO expert, Web developer and consultant to several online companies.
Read more...
. Read more about
our approach
to reviewing themes and plugins.