How to Amazon Dropship
Last modified: December 19, 2021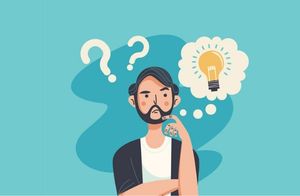 If you want to know how to Amazon dropship, then you can read this quick guide here to find out more information. This guide gives you a quick guide to the successful implementation of your website.
Recommended: The 10 Best Shopify Import Amazon Products Apps – [2023]
#
Name
Image

Get a Free Custom Shopify Store
1

Affiliate Money Maker

2

DropShip Importer

3

AmaZone DropShipper + Walmart

4

Linksis - Amazon Importer

5

Multichannel Importer

6

Amazon Associate Connector

7

Zonify ‑ Amazon Dropshipping

8

Linkify ‑ Amazon Importer

9

Spreadr App ‑ Amazon Importer

10

Multichannel Importer

Show More
Step 1 – Think of a Niche
The first thing that you need to do is to think of your niche. The niche is the specialism of your website. For instance, are you going to sell just children's clothes or memorabilia or something else? The niche is what is going to separate you from the rest of the dropshippers out there. There are niches that aren't related to products, you could, for instance, sell products under $1 or have a specific location that you sell to.
Step 2 – Branding
Now you need to select your branding. This can include your domain name and the colors that you would like to represent your brand. In addition, you can create a logo, that you would like to use on your website. A logo can then be used across social media.
Step 3 – Hosting
Now you can get hosting. You should use Shopify because it has all the tools that you need to help you build a fantastic website with ease. For instance, there are things like themes that can be installed on your website that needs just a small customization for branding. And there are apps that can help you add functions to your website.
Step 4 – Create your Website
Once you've added your domain, you can then create your website. Installing a theme takes just a few clicks. Customization can be as simple as just changing the text, adding in your own images and more. Within just a few hours you can have your website ready.
To import products to your website from Amazon you can use one of the best Amazon apps that can help you find, import and even order from Amazon. These apps are really easy to use and they can be very simple to import, you just need to use a browser extension on the Amazon website and if it can be imported you can click on a button.
Remember that every product should be customized on your website so that you can appear better on search engines. You should also make it unique for better sales. This can help you grow your brand and bring in more traffic to your website. The more website traffic that you can have on your website, the more sales that you will have.
Step 5 – Marketing
Now you can start marketing your website with ease. This can be done on social media, SEO and email marketing. Apps can be used to help you build an email marketing list with exit-intent popups and more.
Final Word: How to Amazon Dropship
Above are the instructions on how to Amazon dropship. It is a really simple process that can help you build an effective business that is cost-effective. There are also other platforms that you can use to build your dropshipping business on Shopify, which allows you to grow your brand.
Avi Klein
Vast experience in the online world. SEO expert, Web developer and consultant to several online companies.
Read more...
. Read more about
our approach
to reviewing themes and plugins.