How to Automate Shopify Dropshipping
Last modified: November 22, 2023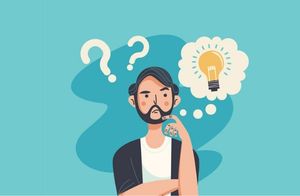 You don't want to be manually managing your Shopify business if you can help it. The more time spent managing your business, the less money you make per hour. There are lots of ways that you can automate your Shopify dropshipping business. That is one of the advantages of running that business model. So, here are some of the top ways that you can turn your Shopify dropshipping business into a near automated platform (using the best apps).
Key Takeaways
1
Automate product import from online stores to Shopify with one click, streamlining store setup and inventory control.
2
Effective pricing strategy automation is crucial for maintaining competitive and profitable pricing.
3
Automated customer experience, like real-time order tracking, builds brand loyalty and trust.
Recommended: 24 Best Shopify Dropshipping Apps [Dec, 2023]
#
Name
Image

Get a Free Custom Shopify Store
1

AutoDS

2

Spocket-World Wide Suppliers

3

Syncee - Global Dropshipping

4

Printful-Sell Printed and Embroidered Items

5

Sup Dropshipping

6

DSers-AliExpress Dropshipping

7

Zendrop - Dropshipping & POD

8

Dropshipman: Dropshipping & POD

9

AO - AliExpress Dropshipping by FireApps

10

Trendsi - Fashion Dropshipping

11

CJdropshipping

12

DropCommerce

13

Modalyst-Sell Brand Name Products

14

Ali Orders-Fulfill Orders Easily

15

Blanka - Private Label Beauty

16

Dropified-Automate Your Dropshipping Business

17

ProductPro

18

Spreadr App

19

Importify

20

Inventory Source

21

Roxie

22

Fulfillbot: Dropshipping Agent

23

KakaClo

24

Oberlo-Get the Best Produtcts for Your Site

Show More
Using Oberlo Spocket
Oberlo Spocket is one of the most effective automation tools for those looking to set up a Shopify Dropshipping store. Using their Chrome extension, you can find a product on AliExpress and then, with one simple click, import that item to your store.
Facebook Pixel
Remarketing is a big part of your selling strategy, and with so many people visiting Facebook at least once, if not more times a day, the Facebook Pixel can be a big part of your business venture. Therefore, you should install a Facebook Pixel onto your website and then use Facebook to market to those who've already visited your store.
Automate Emails
There are lots of aspects about email communication that can be useful. For one, you can create notifications that are automatically sent out when a customer's order is moved in the processing line. Then you can use email marketing, using a drip feed campaign that triggers on behaviors and sends a preset series of emails to sell to visitors on your website.
One-Click Order Processing
With Oberlo's automated dropshipping, you can handle orders with a single click. The same can be said with other apps as well, if you use other dropshippers. This click allows the supplier to have the customer details for shipping as well as placing the order. And this can be done for dozens of orders at the same time.
Tracking
The most popular question asked by customers is when is their order going to arrive. By using automated tracking to your website, you don't have to hear that question, the customer can ask your website and the location of the shipment can be given to them. There are plenty of Order Tracking apps that you can use to help you implement this to your store.
Schedule Social Media Posts
Don't be entering in social media posts throughout the day. Use social media tools like Hootsuite to automate your campaigns across several platforms. This allows you to do all the content creation in one sitting for a week, month or longer. You can even buy software that can regularly send out the same content to your social media posts and vary each post a little each time.
Blog Post Scheduling
You should be writing at least 3-4 blog posts every single week. However, you don't have to sit at your computer to publish them on the days you've set. Instead, you can upload them all at once and then schedule them at different times. This keeps your business more consistent and build loyalty with readers.
Enhancing Shopify Dropshipping Efficiency
Streamlining Order Processing
Transforming order processing significantly enhances dropshipping efficiency, ensuring faster product delivery to customers.
This efficiency is crucial, as a significant portion of online shoppers prioritize fast shipping.
Optimizing Pricing Strategies
Effective pricing automation is key. Tools that offer features like 'price multipliers' help maintain competitive and profitable pricing.
It's vital to balance cost-effectiveness with profit margins to thrive in the competitive dropshipping landscape.
Inventory Management Across Vendors
Accurate inventory management is essential. Real-time inventory data from various suppliers helps avoid overstocking or stock outs, reducing costs and improving decision-making.
This alignment is crucial for a seamless dropshipping operation.
Maximizing Business Growth with Automate Shopify Dropshipping
Automating Customer Experience
Automated order tracking enhances customer experience. Providing real-time package updates fosters positive brand perception, crucial for building long-term customer loyalty and trust.
Focus on Marketing and Customer Service
By automating tedious tasks, you can concentrate on marketing and customer service.
This focus is vital for scaling your business, as it allows you to engage more effectively with your target audience and build lasting relationships.
Conclusion: How to Automate Shopify Dropshipping
There are several ways that you can automate your Shopify dropshipping. There are lots of apps that can help you, and other tools across the internet as well. Use some tips above to help you.
Keep on reading about Dropshipping on Shopify. For example How to View and Make Comments On A Discount's Timeline on Shopify and How to Set Tax Rate for New POS Location on Shopify. Both part of our Shopify Dropshipping Apps and Shopify Dropshipping Themes lists. You can read more about Dropshipping on Shopify with our ultimate Dropshipping on Shopify guide.
FAQs
Can automation assist in managing multiple dropshipping suppliers on Shopify?

Yes, automation tools can integrate and manage orders from multiple suppliers. This streamlines operations and ensures efficient order fulfillment.

How does automation impact the scalability of a Shopify dropshipping store?

Automation allows handling increased order volumes without proportional increases in manual work. This scalability is crucial for growing your business.

Is it possible to automate marketing efforts in Shopify dropshipping?

Yes, marketing automation tools can schedule and execute campaigns, analyze customer data, and personalize content. This not only saves time but also makes marketing efforts more effective and data-driven.
Avi Klein
Vast experience in the online world. Shopify Expert, SEO expert, Web developer and consultant to several online companies. Read more about
our approach
to reviewing themes and apps.