How to Automate Shopify Dropshipping
Last modified: March 19, 2023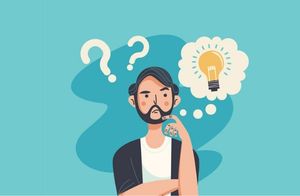 You don't want to be manually managing your Shopify business if you can help it. The more time spent managing your business, the less money you make per hour. There are lots of ways that you can automate your Shopify dropshipping business. That is one of the advantages of running that business model. So, here are some of the top ways that you can turn your Shopify dropshipping business into a near automated platform (using the best apps apps).
Using Oberlo Spocket
Oberlo Spocket is one of the most effective automation tools for those looking to setup a Shopify Dropshipping store. Using their Chrome extension, you can find a product on AliExpress and then with one simple click, import that item to your store.
Facebook Pixel
Remarketing is a big part of your selling strategy, and with so many people visiting Facebook at least once, if not more times a day, the Facebook Pixel can be a big part of your business venture. Therefore, you should install a Facebook Pixel onto your website and then use Facebook to market to those who've already visited your store.
Automate Emails
There are lots of aspects about email communication that can be useful. For one, you can create notifications that are automatically sent out when a customer's order is moved in the processing line. Then you can use email marketing, using a drip feed campaign that triggers on behaviours and sends a preset series of emails to sell to visitors on your website.
One-Click Order Processing
With Oberlo's automated dropshipping, you can handle orders with a single click. The same can be said with other apps as well, if you use other dropshippers. This click allows the supplier to have the customer details for shipping as well as placing the order. And this can be done for dozens of orders at the same time.
Tracking
The most popular question asked by customers is when is there order going to arrive. By using automated tracking to your website, you don't have to hear that question, the customer can ask your website and the location of the shipment can be given to them. There are plenty of Order Tracking apps that you can use to help you implement this to your store.
Schedule Social Media Posts
Don't be entering in social media posts throughout the day. Use social media tools like Hootsuite to automate your campaigns across several platforms. This allows you to do all the content creation in one sitting for a week, month or longer. You can even buy software that can regularly send out the same content to your social media posts and vary each post a little each time.
Blog Post Scheduling
You should be writing at least 3-4 blog posts every single week. However, you don't have to sit at your computer to publish them on the days you've set. Instead, you can upload them all at once and then schedule them at different times. This keeps your business more consistent and build loyalty with readers.
Final Word: How to automate Shopify dropshipping
There are several ways that you can automate your Shopify dropshipping. There are lots of apps that can help you, and other tools across the internet as well. Use some of the tips above to help you.
Avi Klein
Vast experience in the online world. SEO expert, Web developer and consultant to several online companies.
Read more...
. Read more about
our approach
to reviewing themes and plugins.