How to Avoid Burnout While Running a Shopify Store
Last modified: December 5, 2021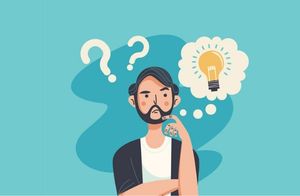 Running a business can be a significant challenge and you're likely to work more hours than you would as an employee. This can cause some burnout among entrepreneurs and burnout can be disastrous for business success.
Research has shown that about 50% of business owners will experience some form of burnout in their career. Some will not recover and their businesses will close as a result. In reality, these business owners do not need to close their business, they just need to avoid burnout. Therefore, business owners need to look out for their mental health.
Here are some strategies that are specific to Shopify Store owners on how they can look after their mental health and avoid burnout.
Recommended: 10 Best Shopify Landing Page Apps – [2023]
#
Name
Image

Get a Free Custom Shopify Store
1

PageFly Advanced Page Builder

2

Shogun Landing Page Builder

3

GemPage Powerful Page Builder

4

Zipify Pages Builder & Editor

5

AZEXO Free Page Builder

6

Page Builder & PRO page editor

7

Pre‑launcher / Coming soon

8

Hypervisual Page Builder

9

MARKETING PAGES AND FUNNELS

10

Buildify Drag & Drop Builder

Show More
Set Hours
The first thing to do is to set working hours for the business and stick to them. Don't be tempted to check your emails when you're supposed to be sleeping. If some customers realize that you're willing to communicate at any time, then they will hassle you at any time.
By setting hours you can regulate your working hours and ensure you get enough downtime to rejuvenate and relax.
Get Help
You can't run a business all on your own, not if you're working 60-80 hours a week. This is a sign that you need some help. There are several ways that you can get help from using apps like Chataffy to manage your customer service or hiring an accountant on your website. Alternatively, you can hire someone on a part-time basis to offload some of the work for you.
This is a more expensive option, but it does allow you to expand your business and take in more revenue at the same time. You can also be more flexible in your approach. Another option is to use automation more on your Shopify store.
Take Time Out
Take time out of the work to go and enjoy something that you like doing. This could be going for walks, listening to music or going to the theaters. Whatever interests you should be part of your regular activities during the week.
It doesn't matter what the task is, but ensure that you do some of it every week. And don't let the business delay that. This is what starts the burnout as it is a double problem. The first is that you're missing out on your relax time and the second is that it is a psychological hit that you've missed out on an activity you were looking forward to.
Talk to People
Something that doesn't regularly happen is that business owners talk to others. Talking is good therapy and can sometimes lead to new solutions that can help improve your working habits. You can talk to friends, family or others in the business and seek their support.
Talking sessions are free and most people are willing to listen. You just need to give them a chance.
Final Word: How to Avoid Burnout While Running a Shopify Store
Avoiding burnout when you're running a Shopify store is vital if you want to be a success. About 50% of those running a business suffer from burnout and some just don't recover. Use some of the tips above to support your business efforts.
Avi Klein
Vast experience in the online world. SEO expert, Web developer and consultant to several online companies.
Read more...
. Read more about
our approach
to reviewing themes and plugins.