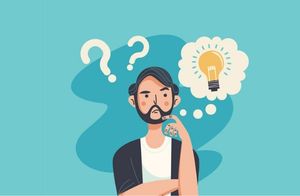 How to Buy a Shopify Store
Last modified: November 17, 2022
Some store owners do want to sell their Shopify store. There are numerous advantages to this. The first is that by selling their Shopify store they can get a cash sum that they can use for retirement, new projects or to pay off debts. They might also want to sell because they want to focus more time on family, other ventures or new projects.
That leaves a business that is going to be looking for a new owner and if you want to start a Shopify business but are unsure how to get going, buying an existing brand might be a great option for you.
Luckily there is a facility on Shopify that allows you to buy a Shopify store and this can be a great way to start your Shopify career.
Recommended: 15 Best Converting Shopify Themes – 2023
| # | Name | Image | |
| --- | --- | --- | --- |
| | Shopify | | More Info |
| 1 | BoosterTheme.com | | More Info |
| 2 | Debutify | | More Info |
| 3 | Retailer Multipurpose Fastest Converting Shopify Themes | | More Info |
| 4 | Luce | | More Info |
| 5 | Symmetry | | More Info |
| 6 | Palo Alto | | More Info |
| 7 | Korando | | More Info |
| 8 | Pop | | Inactive |
| 9 | Atlantic | | More Info |
| 10 | Grid Theme | | More Info |
| 11 | Jumpstart | | Inactive |
| 12 | Everything | | More Info |
| 13 | Polaris | | Inactive |
| 14 | Plain | | Inactive |
| 15 | Shoptimized™ - Highest Converting Shopify Theme | | Inactive |
The Advantages of Buying a Shopify Store
There are numerous advantages of buying a Shopify store instead of starting your own from scratch. The first is that your domain is going to be more established. This is important because Google will rank newer domains lower than older domains until they've proven that they're established. This allows you to rank and get traffic from day one.
Another advantage is that you can use the existing brand that will have trust with audiences. The branding can include a large social following, email contacts and even reviews that can help you get started soon. This is better than being in a new position where you have no reputation and have to earn that through a lot of hard work.
Finally, you can use the experience of the seller in the niche to find out what works and what doesn't. Many sellers will offer some support to the new business owner.
What to Look for When Buying a Shopify Store
There are several things that you need to look for when you're buying a Shopify store. The first is to look at the monthly revenue and profits. You want to ensure that you're going to be making the money back on your business. You should look at the current Profit and Loss accounts of the business and ask the current owners about their experiences within the business.
You should also look at current trends. You might see a business that has had a great profit margin for many months, but this was based on a trend that is now failing and the business is on a downward spiral. So be sure to check Google Trends and other sites to see if there are downward trends in demand.
Finally, look at the price. The price should be the last thing you look at because a business priced at a fifth of another in the same niche is worth less if it isn't making a profit at the moment. Therefore, you should look at the profits first.
Final Word: How to Buy a Shopify Store
When it comes to buying a Shopify store, you can use the Shopify exchange program to find and buy a business. But be sure that you're buying a business that's worth your investment and not buying a business that has had its day. A wrong purchase might mean that you spend the first few months doing a lot of product exchanges. This can be a costly mistake.
Offers & Promos