How to Buy a Shopify Store
Last modified: December 7, 2023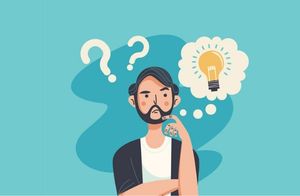 Some store owners do want to sell their Shopify store. There are numerous advantages to this. The first is that by selling their Shopify store they can get a cash sum that they can use for retirement, new projects or to pay off debts. They might also want to sell because they want to focus more time on family, other ventures or new projects.
That leaves a business that is going to be looking for a new owner and if you want to start a Shopify business but are unsure how to get going, buying an existing brand might be a great option for you.
Luckily, there is a facility on Shopify that allows you to buy a Shopify store, and this can be a great way to start your Shopify career.
Key Takeaways
1
Buying an established Shopify store offers immediate benefits like customer trust and a proven business model.
2
Evaluating a store's performance through revenue history, profit margins, and customer base is crucial.
3
Effective negotiation and due diligence are key to a successful Shopify store acquisition.
Recommended: 16 Best Converting Shopify Themes [Dec, 2023]
#
Name
Image

Get a Free Custom Shopify Store
1

Debutify

2

Symmetry

3

Palo Alto

4

Korando

5

Atlantic

6

Mavon

7

Grid Theme

8

Everything

9

Luce

10

BoosterTheme.com

11

Retailer Multipurpose Fastest Converting Shopify Themes

12

Polaris

13

Pop

14

Plain

15

Shoptimized™ - Highest Converting Shopify Theme

16

Jumpstart

Show More
The Advantages of Buying a Shopify Store
There are numerous advantages of buying a Shopify store instead of starting your own from scratch. The first is that your domain is going to be more established. This is important because Google will rank newer domains lower than older domains until they've proven that they're established. This allows you to rank and get traffic from day one.
Another advantage is that you can use the existing brand that will have trust with audiences. The branding can include a large social following, email contacts and even reviews that can help you get started soon. This is better than being in a new position where you have no reputation and have to earn that through a lot of hard work.
Finally, you can use the experience of the seller in the niche to find out what works and what doesn't. Many sellers will offer some support to the new business owner.
What to Look for When Buying a Shopify Store
There are several things that you need to look for when you're buying a Shopify store. The first is to look at the monthly revenue and profits. You want to ensure that you're going to be making the money back on your business. You should look at the current Profit and Loss accounts of the business and ask the current owners about their experiences within the business.
Furthermore, you should also look at current trends. You might see a business that has had a great profit margin for many months, but this was based on a trend that is now failing, and the business is on a downward spiral. So be sure to check Google Trends and other sites to see if there are downward trends in demand.
Finally, look at the price. The price should be the last thing you look at because a business priced at a fifth of another in the same niche is worth less if it isn't making a profit at the moment. Therefore, you should look at the profits first.
Buy a Shopify Store: Navigating the Marketplace
Assessing Store Performance
Evaluating the performance of a Shopify store is crucial. Look at its revenue history, profit margins, customer base, and traffic sources.
Analyze financial statements and use tools like Google Analytics to understand the store's online presence and customer engagement.
Legal and Financial Considerations
Understanding the legal and financial aspects is vital. Ensure the store complies with all legal requirements and has a clean financial record.
Consider involving legal and financial experts to review documents and provide guidance on the transaction.
Strategies for Successful Shopify Store Acquisition
Conducting Due Diligence
Due diligence is key to a successful purchase. Investigate the store's traffic sources, financial performance, and assets.
Verify the authenticity of the data provided and assess the store's potential for growth and scalability.
Negotiating and Finalizing the Deal
Effective negotiation can lead to a better deal. Understand the store's valuation and engage in discussions with the seller to agree on a fair price.
Utilize escrow services for secure transactions and ensure a smooth transfer of ownership.
Post-Purchase Transition
Plan for a smooth transition post-purchase. Establish clear communication with the seller for knowledge transfer, and consider retaining key staff or consultants to maintain continuity.
Strategize on integrating the new acquisition into your existing business operations or portfolio.
Conclusion: How to Buy a Shopify Store
When it comes to buying a Shopify store, you can use the Shopify exchange program to find and buy a business. But be sure that you're buying a business that's worth your investment, and not buying a business that has had its day. A wrong purchase might mean that you spend the first few months doing a lot of product exchanges. This can be a costly mistake.
FAQs
What are the risks involved in buying a Shopify store?

Risks include inheriting unresolved legal issues, unexpected competition, or dealing with inefficient supply chains. Conduct thorough due diligence to identify and mitigate these risks before finalizing your purchase.

Can I buy a Shopify store with no prior e-commerce experience?

Yes, but be prepared for a steep learning curve. Consider enlisting the help of experienced e-commerce professionals or engaging in relevant training to successfully manage and grow your new store.

Is it necessary to rebrand a Shopify store after purchase?

Rebranding is not always necessary, but can be beneficial if aligning the store with your vision. Consider the existing brand's strength and customer loyalty before deciding to rebrand.
Avi Klein
Vast experience in the online world. Shopify Expert, SEO expert, Web developer and consultant to several online companies. Read more about
our approach
to reviewing themes and apps.