How to Buy Websites for Passive Income
Last modified: April 23, 2022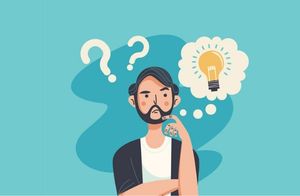 There are many ways that you can earn passive income. One way is to buy websites and market those to create passive income. In fact, some websites can be bought for thousands of dollars and make much more in passive income. So here is a guide on how to buy websites for passive income.
Recommended: 18 Best Shopify SEO Apps [Dec, 2023]
#
Name
Image

Get a Free Custom Shopify Store
1

SEO Booster ‑ SEO Marketing

2

Plug In SEO

3

SEO Manager

4

Benchmark Hero

5

SEO Doctor

6

Ultra SEO

7

SEO Products Optimizer

8

Smart SEO

9

SEO Image Optimizer

10

JSON-LD for SEO

11

SEO Expert Pro

12

SEO Images All-In-One SEO

13

SEO Ranger

14

All In One SEO Optimizer

15

ReloadSEO

16

SEO Assistant by Buymaxx

17

SEOMetriks Marketing Tools

18

Shopify SEO Suite by AVADA

Show More
Step One: Choose your Strategy
One of the first things that you need to do is develop a strategy for earning revenue from your websites. There are several ways that websites can earn passive income such as:
This can determine which type of website you are going to buy. If you want to focus your efforts on affiliate marketing, then you need to consider websites that make the majority of their revenue through this.
Step Two: Choose a Shortlist of Websites
Now you need to shortlist the websites that you would like to buy. You want to shortlist the websites based on several factors. For instance, you want to see if there is any revenue that is currently there. And you want to check that the website has a good reputation.
There are also some options like the potential to rank (SEO) for the website. A website that already has maximized the ranking potential will be a bad investment.
You might also want to consider current audiences. If you have a lot of subscribers on your email list, then will the list of websites want to generate interest with them.
Step Three: Negotiate Price
Now you need to negotiate the price for the website. You need to choose the price carefully. You don't want to pay too much (more than a year's revenue) and you don't want to be charged too little. Those that are willing to accept a lower offer are probably not doing as well as you would like.
At the same time, you can see the performance of the website at the moment in terms of traffic.
Step Four: Buy
Buy the website that you would like. Be sure that you get all the access to social media, email subscription list and access to the website.
Step Five: Adjust
Now you can adjust the website. This might include adding new marketing, new content and other activities. You might want to consider linking between current projects that you have. This can help you increase the rank of the website with ease. There are also other options, such as building inbound links through media connections.
Final Word: How to Buy Websites for Passive Income
Above is how to buy websites for passive income. There are lots of opportunities for you to earn passive revenue when buying websites. And if you don't like a website anymore, there is an option to sell the websites.
Avi Klein
Vast experience in the online world. Shopify Expert, SEO expert, Web developer and consultant to several online companies. Read more about
our approach
to reviewing themes and apps.