How to Calculate Dropshipping Profit
Last modified: January 11, 2022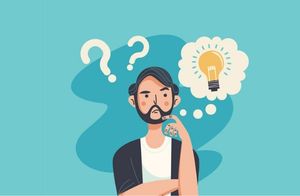 Recommended: 24 Best Shopify Dropshipping Apps [Sep, 2023]
#
Name
Image

Get a Free Custom Shopify Store
1

AutoDS

2

Spocket-World Wide Suppliers

3

Syncee - Global Dropshipping

4

Printful-Sell Printed and Embroidered Items

5

Sup Dropshipping

6

DSers-AliExpress Dropshipping

7

Zendrop - Dropshipping & POD

8

Dropshipman: Dropshipping & POD

9

AO - AliExpress Dropshipping by FireApps

10

Trendsi - Fashion Dropshipping

11

CJdropshipping

12

DropCommerce

13

Modalyst-Sell Brand Name Products

14

Ali Orders-Fulfill Orders Easily

15

Blanka - Private Label Beauty

16

Dropified-Automate Your Dropshipping Business

17

ProductPro

18

Spreadr App

19

Importify

20

Inventory Source

21

Roxie

22

Fulfillbot: Dropshipping Agent

23

KakaClo

24

Oberlo-Get the Best Produtcts for Your Site

Show More
1. Across the Whole Business
The first option is to calculate your website's profit by calculating your websites complete revenue and then minus everything that you've paid for. The advantage of using this very simple profit calculating is that you can see an entire brand's profits and you won't miss out on costs that can happen with other methods.
The biggest problem with this option is linked to the fact that you can't see if there are negative profits from your brand's sales. For instance, some products can offer better profits than others. You might even have some sales that are technically losses. The best advice in any business is to not sell when you're going to make a loss.
2. Across Sales
Another thing that you can do is to take a sale's value, minus the costs of purchasing the products from your merchants to send to the customer and any shipping costs. This comes to a figure which is the order profit, but it doesn't give you a wider aspect of the profits.
For this, you need to take the costs of running your business. This can include the renting of space, costs of utilities, Shopify website hosting, app subscriptions and more. Then you want to add all these costs together and divide by the number of orders that you've had across the period. For instance, if you're calculating the profits for an order over a month, and you have 300 orders within the month, then you can divide the costs in this section across the 300 orders.
This gives you what the profit is for any specific order. This can be a really good way to find out if any specific orders are costing you too much money. Therefore, you can remove products that are making a loss. Or you can promote high-profit order products more to get more profit.
This also allows you to see when fixed costs are taking up too much of your money. You might be able to visit the Shopify app store to find apps that cost less but offer the same function.
3. Across Products
Another option is to calculate the profit per product that you have. This is more complicated because you have to divide lots of different costs among products that can be sold in groups of products. So shipping would need to be divided amongst the products that are in the order.
This provides a more detailed analysis of your profitability, but it is almost impossible to calculate without an accounting app. Even then it can be incredibly hard to work out. It can also be inaccurate as some products can cost more to ship than others, and just doing a simple division doesn't always give the right result.
Final Word: How to Calculate Dropshipping Profit
There are three main ways that you can learn how to calculate dropshipping profit for your Shopify website. The best is either across sales or through the whole business. Both can help you find out about your business' performance and make improvements.
Avi Klein
Vast experience in the online world. SEO expert, Web developer and consultant to several online companies.
Read more...
. Read more about
our approach
to reviewing themes and plugins.