How To Change A Domain Address In Shopify
Last modified: May 1, 2020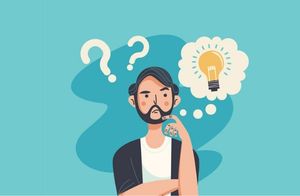 Shopify is a great eCommerce platform that allows you to manage every detail of your store. At some time you might want to change the name of your website. This could be because of rebranding or other reasons. If you do this, you'll need to buy a new domain name.
This can be done via Shopify or through a third-party option. Once you have bought your new domain name, then you can change your current domain address in Shopify using these steps.
How To Change Your Store's Domain Name
Step 1: Log In
Log into your store's Shopify dashboard with your user credentials.
Step 2: Go To The Domains Page
From the entrance screen, choose 'Online Store' and then 'Domains'. Once in that screen, choose the option 'Connect existing domain'.
Step 3: Add The New Domain
Now enter your new website domain (which is the store name) into the text field.
Step 4: Confirm
Select the 'next' button. This will confirm the change to your website.
Steps To Change CNAME
Now you need to change details about how your URL is used. This is needed for those who have bought their domain from a third party.
Step 5: Domain Provider
Go to your domain provider's website. Log into your account and find where your domain names are being kept.
Step 6: Find Your DNS Settings
Find the domain account admin panel. This might be known as the DNS configuration or domain management area.
Then find the option that allows you to change your DNS settings. This is different between domain provider. But you're looking for a list of editable fields, checkboxes, table or drop-downs.
Step 7: Add A New Record
Now you need to add a new record that is '@' or 'A' and insert the Shopify IP Address (23.227.38.32) in the destination field. Remember to save the new 'A' record.
Step 8: Add CNAME
Now you go to your CNAME record and ensure that within the field is the text shops.myshopify.com. This will point your domain to the Shopify server where your website is. Sometimes, a domain provider will have a Name field. Add a relevant Name if it's showing.
Once you've done this, save your CNAME record.
Step 9: Verifying Your New Domain
Log back into your Shopify admin panel, you need to confirm the new domain connect by clicking on the 'Verify connection' option in the domains panel.
This could be a long process. It can take up to 48 hours for a new domain to point to your Shopify store.
Step 10: Make Your New Domain The Primary Domain
Move back to your domains section in the Shopify admin panel. In the primary domain drop-down menu, select the new domain.
Then click on the checkbox 'Redirect all traffic to this domain' and then 'Save' to complete the process.
If you're struggling, then Shopify does have a library of experts who can help. Contact one of them to help you change your domain name.
Avi Klein
Vast experience in the online world. SEO expert, Web developer and consultant to several online companies.
Read more...
. Read more about
our approach
to reviewing themes and plugins.