How to Contact Dropship Suppliers
Last modified: September 21, 2023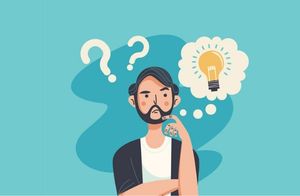 One of the best ways you build a successful dropshipping business is through communication. Whether you are communicating with your customers or speaking to suppliers, talking is important to getting over core messages that can help you build trust with all. While customers are easy to speak to, speaking to suppliers can be more challenging. So here we learn how to contact dropship suppliers for your Shopify store.
Key Takeaways
1
Effective communication is vital for a successful dropshipping business.
2
Speaking to suppliers can be more challenging than communicating with customers.
3
Multiple communication methods, like phone and email, can be used to reach suppliers.
Recommended: 24 Best Shopify Dropshipping Apps [Sep, 2023]
#
Name
Image

Get a Free Custom Shopify Store
1

AutoDS

2

Spocket-World Wide Suppliers

3

Syncee - Global Dropshipping

4

Printful-Sell Printed and Embroidered Items

5

Sup Dropshipping

6

DSers-AliExpress Dropshipping

7

Zendrop - Dropshipping & POD

8

Dropshipman: Dropshipping & POD

9

AO - AliExpress Dropshipping by FireApps

10

Trendsi - Fashion Dropshipping

11

CJdropshipping

12

DropCommerce

13

Modalyst-Sell Brand Name Products

14

Ali Orders-Fulfill Orders Easily

15

Blanka - Private Label Beauty

16

Dropified-Automate Your Dropshipping Business

17

ProductPro

18

Spreadr App

19

Importify

20

Inventory Source

21

Roxie

22

Fulfillbot: Dropshipping Agent

23

KakaClo

24

Oberlo-Get the Best Produtcts for Your Site

Show More
Why Contact Dropship Suppliers
There are many reasons why you might want to speak to your dropship suppliers. The first is to speak to them about ordering test products, find out whether or not the supplier is legitimate or perhaps to speak to them about the quality of the product that was delivered. Good communication is essential.
The biggest problem that you might find is that the products are often shipped by brands that are located within China or another country. There are language barriers and also time zones that can often make communication harder.
Therefore, you need to find ways that you can communicate with them. There are several options that you can try.
1. Phone
Some of these companies will list their phone number on websites like AliExpress, Costco and other sites. These can be a great way to get answers quickly, but time zones with dropship suppliers in other countries can be challenging. This is also going to be very expensive with some international calls.
Therefore, you might want to find different options.
2. Email
Another common option that you have is email. Email is the go-to for many brands and these details are often freely available. One of the biggest problems that you might have with the email is time delays before a response. This can be anything from a few hours to 72 hours. It depends on the supplier.
If you are testing a supplier for legitimacy, try to get an address or telephone number from them in an email. This can help you improve your trust in the brand, especially if you then check the details using Google Earth.
3. Live Chat
Some AliExpress suppliers will have a website listed. On there you might find that there is a live chat option. This gives you instant access. This might be more applicable to dropshippers who are based in the US or Europe, where there is more adoption of live chat and other onsite communication methods.
4. Mail
Another option is that you can send mail to your dropshipper. It is a much slower approach, but it can be a great way to reach out if you've exhausted other options.
Building Strong Relationships with Dropship Suppliers
In the world of dropshipping, establishing a strong relationship with suppliers is paramount. This relationship not only determines the quality of products you offer but also impacts the efficiency of your operations. Here's a comprehensive guide on how to effectively contact and build lasting relationships with dropship suppliers.
Why Calling Suppliers Directly Matters
Direct communication with potential suppliers can set you apart from the competition. By picking up the phone and initiating a conversation, you demonstrate seriousness about forging a long-term business relationship. This direct approach can often lead to better deals and exclusive products that other dropshipping stores might not have access to.
Steps to Contact Dropshipping Suppliers
1. Identify Your Niche: Before reaching out to suppliers, it's crucial to have a clear understanding of your niche. This clarity allows you to target specific suppliers who cater to your audience's needs.
2. Compile a List of Potential Suppliers: Use platforms like Google, Alibaba, and Aliexpress to create a list of potential suppliers. Aim for a diverse list to ensure you have multiple options to explore.
3. Initiate Contact via Email: Start the relationship by sending out introductory emails. This initial contact serves as a reference point for future conversations. Craft your emails to be professional yet approachable, ensuring they stand out in a crowded inbox.
4. Engage in Direct Calls: Overcome the initial jitters and call the suppliers. Aim to speak with decision-makers, such as supply or distribution managers. During the call, express your interest, inquire about their willingness to supply for dropshipping, and gather details about their supply program.
5. Confirm Supplier Details: Before finalizing any agreement, ensure you have clarity on product costs, shipping costs and schedules, return policies, payment terms, and stock availability. This step is crucial to avoid any misunderstandings in the future.
Tips for Effective Communication
Avoid Middlemen: Always strive to work directly with suppliers. This direct relationship ensures better price controls and avoids unnecessary fees.
Present Yourself as an Internet Retailer: When reaching out, introduce yourself as an internet retailer. This terminology implies that you won't be stocking inventory, making the dropshipping aspect implicit.
Ask the Right Questions: When dealing with international suppliers, especially from different countries like Canada, ensure you ask about their experience and processes for supplying to your location.
Be Prepared with Necessary Documents: Some suppliers might require documents like an EIN (Employer Identification Number) or a resale certificate. Having these documents ready can expedite the approval process.
By integrating these strategies, you can ensure a robust and beneficial relationship with your dropship suppliers, setting the foundation for a successful eCommerce venture.
Conclusion: How to Contact Dropship Suppliers
Do you want to know how to contact dropship suppliers? Above are some of the best options for contacting your suppliers. Choose your best option above and get in contact with your suppliers.
FAQs
How do I find reliable dropshipping suppliers?

Research online platforms like Google, Alibaba, and Aliexpress. Prioritize suppliers with good reviews and a history of quality service.

Should I avoid suppliers that only offer credit or money transfers?

Not necessarily. While prepay terms are straightforward, credit or wire transfers can also be viable options, depending on your comfort level and business model.

How do I convince suppliers from regions skeptical about online-only stores?

Highlight the benefits of online retail, emphasizing the vast reach and potential for increased sales. Showcase your store's value proposition and how it can benefit the supplier.
Avi Klein
Vast experience in the online world. SEO expert, Web developer and consultant to several online companies.
Read more...
. Read more about
our approach
to reviewing themes and plugins.