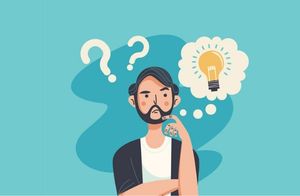 How to Contact Dropship Suppliers
Last modified: January 12, 2022
One of the best ways that you build a successful dropshipping business is through communication. Whether you are communicating with your customers or speaking to suppliers, talking is important to getting over core messages that can help you build trust with all. While customers are easy to speak to, speaking to suppliers can be more challenging. So here we learn how to contact dropship suppliers for your Shopify store.
Why Contact Dropship Suppliers
There are many reasons why you might want to speak to your dropship suppliers. The first is to speak to them about ordering test products, find out whether or not the supplier is legitimate or perhaps to speak to them about the quality of the product that was delivered. Good communication is essential.
The biggest problem that you might find is that the products are often shipped by brands that are located within China or another country. There are language barriers and also time zones that can often make communication harder.
Therefore, you need to find ways that you can communicate with them. There are several options that you can try.
1. Phone
Some of these companies will list their phone number on websites like AliExpress, Costco and other sites. These can be a great way to get answers quickly, but time zones with dropship suppliers in other countries can be challenging. This is also going to be very expensive with some international calls.
Therefore, you might want to find different options.
2. Email
Another common option that you have is email. Email is the go-to for many brands and these details are often freely available. One of the biggest problems that you might have with the email is time delays before a response. This can be anything from a few hours to 72 hours. It depends on the supplier.
If you are testing a supplier for legitimacy, try to get an address or telephone number from them in an email. This can help you improve your trust in the brand, especially if you then check the details using Google Earth.
3. Live Chat
Some AliExpress suppliers will have a website listed. On there you might find that there is a live chat option. This gives you instant access. This might be more applicable to dropshippers who are based in the US or Europe, where there is more adoption of live chat and other onsite communication methods.
4. Mail
Another option is that you can send mail to your dropshipper. It is a much slower approach, but it can be a great way to reach out if you've exhausted other options.
Final Word: How to Contact Dropship Suppliers
Do you want to know how to contact dropship suppliers? Above are some of the best options for contacting your suppliers. Choose your best option above and get in contact with your suppliers.
Offers & Promos