How to Contact Shopify?
Last modified: September 22, 2023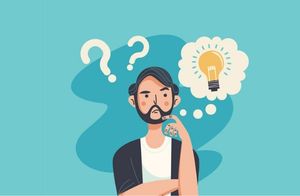 We all need a little help now and then and just because a company we do business with only operates online doesn't mean that it should be difficult to get in touch with them. Companies often have a phone number and contact email listed in case customers need to call them and sometimes there is even a way to live chat or send them a direct message through their website or social media. Whether you are first setting up your Shopify eCommerce or you have been using the site for a while, Shopify makes it easy for you to get in touch with them should you have any questions or need any help. Let's continue so you can read about the different ways to get in contact with them.
Key Takeaways
1
Shopify offers multiple support channels, ensuring timely assistance for merchants.
2
The platform's extensive knowledge base is a valuable resource for self-help.
3
Continuous feedback-driven improvements keep Shopify ahead in the eCommerce game.
Recommended: 12 Best Shopify Contact Form Apps – [2023]
#
Name
Image

Get a Free Custom Shopify Store
1

Powerful Contact Form Builder

2

Sticky Floating Contact Form

3

Easy Contact Form

4

Improved Contact Form

5

Free Contact Form

6

Form Builder | Mailchimp Forms

7

Contact Us Form with Captcha

8

Form Builder ‑ Contact Form

9

Contact Us Form ‑ Contact Form

10

Form Builder with File Upload Highlights

11

Easy Contact Form Builder

12

Contact Form ‑ Contact Us Form

Show More
How Can I Contact Shopify?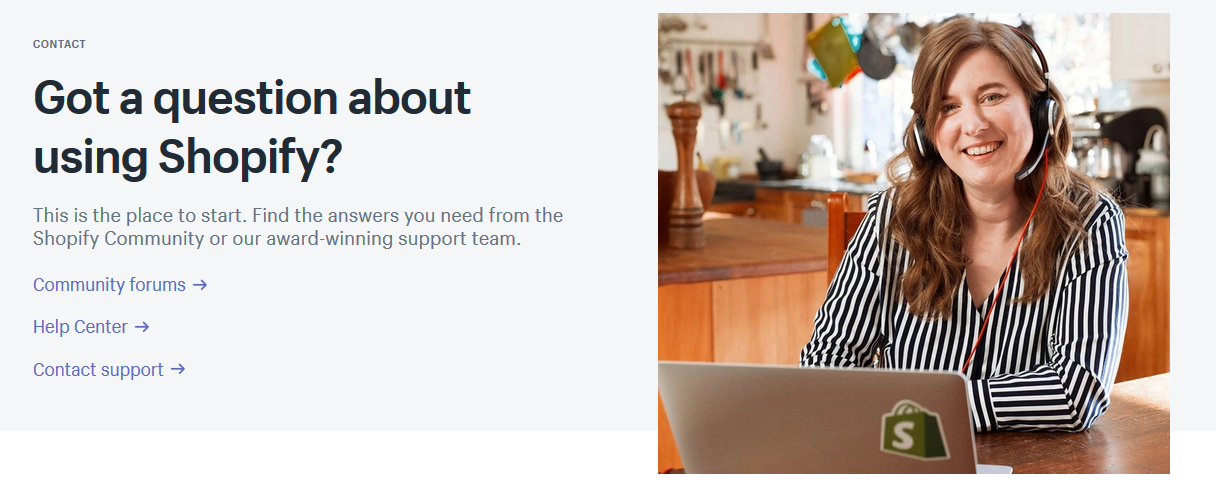 Shopify has a bunch of different ways for their users to get in touch with them should they ever need to.
The first thing a Shopify user can try is to use the Shopify chat Guru. This is a very convenient and easy way to contact them. Shopify's website does say that it can take about 13 minutes for a Guru to respond to your message.
Another option is a little more old school, just give them a call. Depending on where you are located will determine which contact number you will use but this is the number for North America 1-888-746-7439.
Lastly, Shopify has many different social media platforms. They are on Instagram, Twitter and more so you can always send them a message through one of these social platforms.
If you want to contact them through their website here's the page to get started, more contact information here.
Shopify's Comprehensive Support System
Multiple Channels of Communication
Shopify understands the importance of timely support, which is why they offer multiple channels for merchants to reach out. Whether it's through phone, email, or live chat, Shopify ensures that help is just a click or call away.
Shopify's Knowledge Base
For those who prefer self-help, Shopify's extensive knowledge base is a valuable resource. It's filled with articles, tutorials, and guides that cover a wide range of topics. From setting up your store to advanced customization techniques, the knowledge base has it all.
Community Forums and Discussions
Shopify's community forums are a hub for merchants to share experiences, ask questions, and provide solutions. It's a collaborative space where both new and experienced store owners can learn from each other's successes and challenges.
Optimizing Your Experience with Shopify
Personalized Customer Service
Shopify's customer service isn't just about solving problems; it's about providing a personalized experience. The support team takes the time to understand each merchant's unique needs and offers tailored solutions.
Training and Workshops
To further empower merchants, Shopify offers training sessions and workshops. These sessions are designed to equip store owners with the skills and knowledge they need to thrive in the eCommerce landscape.
Feedback and Continuous Improvement
Shopify values feedback from its users. The platform is continuously evolving, with updates and improvements being made based on user feedback. This ensures that Shopify remains at the forefront of eCommerce innovation.
Conclusion: How to Contact Shopify?
Well, now you have all the information you need to contact Shopify. If you need help don't be shy! Whether you are just thinking about starting a Shopify shop or have already had one for a while but just have an inquiry, reach out to them, the customer service team will be glad to help out.
FAQs
How can I ensure a faster response from Shopify's support team?

Prepare all relevant information, including your store URL and error messages, before reaching out. Consider contacting support during off-peak hours to avoid potential wait times.

Is there a benefit to using third-party help desks for Shopify support?

Yes, third-party help desks can offer specialized assistance tailored to specific e-commerce needs. They can be especially useful if you require expertise not covered by Shopify's standard support.


What channels does Shopify offer for customer support?

Merchants can reach out to Shopify's dedicated support team via phone, ensuring direct and immediate assistance for pressing concerns. Additionally, for those who prefer written communication or have detailed queries, email support is available, allowing for a thorough explanation and documentation of the issue. Furthermore, for real-time assistance without the need for a call, Shopify offers a live chat feature. This channel is particularly useful for quick questions or when merchants are navigating the platform and need instant guidance.
Avi Klein
Vast experience in the online world. Shopify Expert, SEO expert, Web developer and consultant to several online companies. Read more about
our approach
to reviewing themes and apps.